2014 Mazda MX-5 Miata Miami FL
Are you ready for a ride that lives up to your ambitions? The 2014 Mazda MX-5 Miata in Miami, FL is everything a sports car is meant to be: light, quick, responsive, and exceptionally fun to drive. With your choice of the Sport, Club, or Grand Touring trim levels, you can decide for yourself whether you want to ramp up the luxury or keep things simple and to-the-point. Either way, you're in for an incredible driving experience at a price you can afford.
Come check it out today at Ocean Mazda in Miami. Our friendly, knowledgeable sales team can't wait to show this action-packed roadster in person.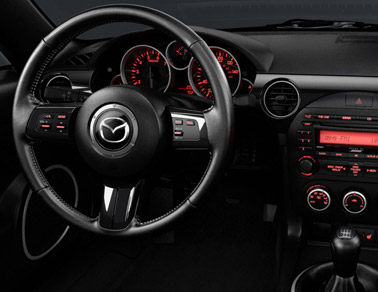 It's All About the Drive in the Mazda MX-5 Miata
If you love driving, chances are you'll love everything about the 2014 Mazda MX-5 Miata. Its ultra-light, free-revving 2.0-L engine gives up 167 hp with a manual transmission, which of course is available on all models. There's also a 6-speed sport automatic available if that's your preference, with a manual shift option for when you just have to be in charge.
Available high-performance Bilstein® shock absorbers, paired with the aluminum-alloy double-wishbone front suspension and rear multilink suspension offers you maximum grip and utter control as you maneuver through whatever path you've set out on.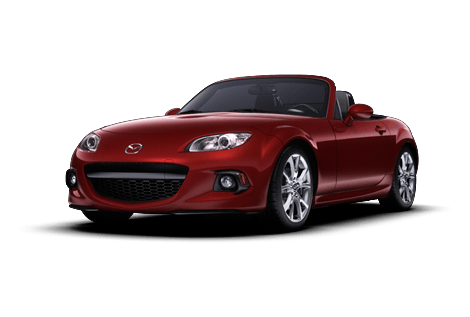 Comfort and Style for Miami Drivers
Once you've chosen between the sport soft top and the Power Retractable Hard Top, you can keep it up or put it down with ease. Inside the 2014 Mazda MX-5 Miata, you'll love the simple layout and unfussy comfort. Everything is designed to keep the focus where you want it to be: on the pure fun of driving. Sure, the seats are comfortable, so much in fact that you don't even have to think about it. Yes, there's an available Bose® Surround Sound system with mp3 and Sirius XM Satellite Radio compatibility - that's so you can be sure the soundtrack fits the thrilling ride. Of course everything's laid out intuitively. It's all there to supplement - and never distract from - your ultimate driving experience.
Get in touch with us today at Ocean Mazda. Your 2014 Mazda MX-5 Miata is waiting for you.
Schedule Testdrive
Featured Inventory