Mazda Dealer Near Fort Lauderdale, FL
Ocean Mazda is proud to serve the community of Fort Lauderdale as your choice for Mazda Sales and Service. At Ocean Mazda you'll find the complete lineup of award-winning Mazda vehicles; vehicles built with the driver in mind and delivering a pure driving experience you didn't know was missing.
When you want the best vehicle money can buy; a vehicle that offers you the best in fuel economy, the best in safety and the best in performance, you'll find all your desires met in a new Mazda in Fort Lauderdale, from Ocean Mazda. Consider the all-new 2014 Mazda6 that offers you 184-HP and the perfect combination of efficiency, control and sports handling while delivering up to 40 MPG highway. Just a short drive behind the wheel and you'll agree the 2014 Mazda6 and Mazda are game changers.
If the Mazda6 doesn't meet your needs, we offer the complete lineup of new Mazda models in Fort Lauderdale and there's a model to meet your needs. Ease mom's days with a spacious, luxurious and surprisingly agile 2013 CX-9 or the smaller yet still versatile 2014 Mazda CX-5, offering the best fuel economy of any SUV in America. Enjoy summer with the top down in the car that's defined the roadster for generations, the 2013 Mazda MX-5 Miata. Whatever you're desires are there's a new Mazda in Fort Lauderdale at Ocean Mazda that will exceed them.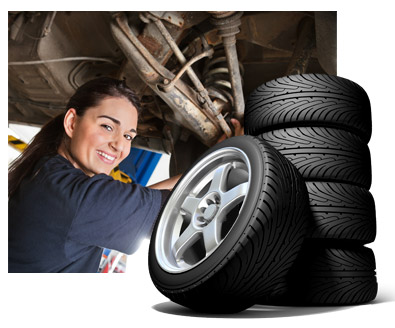 Mazda Certified Pre-Owned Vehicles in Fort Lauderdale, FL
Buyers looking for the best of both worlds—great price and exceptional performance—are finding the best of both worlds in Certified Pre-Owned Mazda's in Fort Lauderdale, FL. Choosing a Certified Pre-Owned Mazda is the best way to elevate your driving experience without elevating your payments.
Every Mazda Certifed Pre-Owned vehicle offers the best of late-model, well-maintained Mazda vehicle's because only the best make the cut. For you that means you can be confident your Mazda Certified Pre-Owned vehicle in Fort Lauderdale, FL will offer all the white-knuckle, hair-raising, heart pounding excitement you'd find in a new Mazda; along with the top-rated reliability Mazda's known for. Every Mazda Certified Pre-Owned vehicle has been through a rigorous 150-point inspection to ensure each delivers peak performance; it wouldn't be a Mazda without performance and that performance is yours in a Certified Pre-Owned Mazda in Fort Lauderdale from Ocean Mazda.
Auto Service & Repair Fort Lauderdale, FL
Routine Maintenance is key to your Mazda delivering years of safe and reliable service and we're here to help with all your maintenance needs at Ocean Mazda. Offering Mazda Full-Circle Service and Mazda Express Service, at Ocean Mazda all your needs are met in one place; the place for Mazda Service in Fort Lauderdale, FL.
Our professional service technicians are trained on every Mazda vehicle; there's no one better to handle servicing your Mazda then the talented team at Ocean Mazda. With Mazda Full Circle Service you'll find complete auto care and Mazda Express Service will have you in-and-out promptly for quick maintenance needs like oil changes and filter replacement. Experience the difference Mazda Service in Fort Lauderdale, FL at Ocean Mazda makes in the life of your vehicle today; we service all makes and care for your vehicle like it was our own.