Mazda Dealer Near Hialeah, FL
Find the complete award-winning lineup of new Mazda Vehicles at your Mazda Dealer Near Hialeah, FL, Ocean Mazda. With an amazing lineup featuring impressive SUV's, outstanding sedans and coveted performance models there's a new Mazda model that fits your auto needs.
At Ocean Mazda the Mazda model you want is within your reach and comes standard with the proven reliability and exhilarating performance you only get in a Mazda. Climb into performance oriented models like 2013 Mazda Speed3 or the world-renowned 2013 Mazda MX-5 Miata and enjoy pure driving excitement whenever you climb behind the wheel. The all-new 2014 Mazda6 offers you the best of both worlds, with incredible handling and performance plus exceptional luxury, technology and fuel efficiency. Mazda's SUV lineup, including the 2014 CX-5 and 2013 CX-9, provide the comfortable and spacious interior you desire, while still offering the exciting performance Mazda is known for. Even the sporty alternative to the minivan, the 2013 Mazda5, gives you a combination of versatility and performance driving not available with boring, boxy minivans from the competition.
The technology you want comes standard in many Mazda Vehicles in Hialeah, FL like Navigation, Infotainment systems, Advanced Safety technologies and Bluetooth with available streaming audio capability. Mazda also delivers incredible fuel efficiency with SKYACTIV technology, allowing new Mazda Vehicles in Hialeah, FL like the 2014 CX-5 to deliver the best fuel economy of any SUV on the market today. In fact, the 2014 CX-5 in Hialeah, FL delivers up to 40 MPG—EPA-estimated—saving you money every time you fill your tank.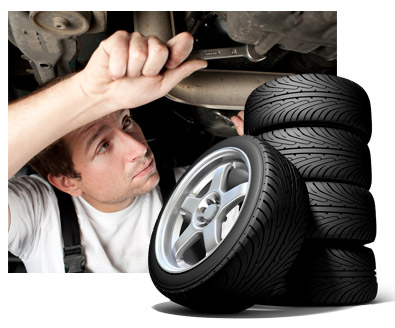 Mazda Certified Pre-Owned Vehicles in Hialeah, FL
Choosing Mazda Certified Pre-Owned Vehicles in Hialeah, FL makes perfect sense for buyers looking to save over new model prices while still enjoying Mazda reliability and performance.
With Mazda Certified Pre-Owned Vehicles you enjoy only the best in late model, well-maintained Mazda vehicles, because only the best pre-owned Mazda vehicles make the cut. Purchasing a certified pre-owned Mazda gives you all the mind-blowing, heart-pounding performance you find in a new Mazda while allowing you to spend fewer of your hard-earned dollars. Every Mazda Certified Pre-Owned Vehicle in Hialeah, FL is put through a rigorous 150-inspection and features a Certified Pre-Owned Warranty. It's like taking a fine-toothed comb through every inch of the vehicle before it leaves our lot, guaranteeing every Certified Pre-Owned Mazda offers the best of Mazda before you take it home.
Auto Service & Repair Hialeah, FL
Properly maintaining your Mazda ensures years of reliable performance and your safety on the road. At Ocean Mazda you'll find our Mazda Full Circle Service and Mazda Express Service are always ready to handle your need for Auto Service & Repair Hialeah, FL.
Ocean Mazda offers you a complete Mazda service experience for auto service & repair in Hialeah, FL including Mazda Full Circle Service and Mazda Express Service. With Mazda Full Circle Service we'll handle all your factory recommended maintenance needs quickly and affordably. For all your quick service needs like oil changes and filter replacements Mazda Express Service will have you in and out quickly, because simple auto services shouldn't take up your valuable time. Schedule a service appointment today and experience the difference Mazda service makes in your vehicles performance.