Mazda SkyActiv Technology Miami FL
When it comes to engines, many manufacturers seem to believe that you shouldn't fix what isn't broken—Mazda is not one of them. Although it has never technically been broken, there is always room to improve the internal combustion engine. It has seen countless improvements over the last 120 years, but it wasn't until the Mazda SkyActiv Technology in Miami, FL that an internal combustion engine has achieved such efficiency.

Mazda SkyActiv engine technology has found its way under the hood of a few different models, and the fuel efficiency ratings back up the SkyActiv claim. With the added technology package, the 2014 Mazda6 Grand Touring is capable of 40 miles per gallon on the highway. That's higher than some of the hybrids that are out there today.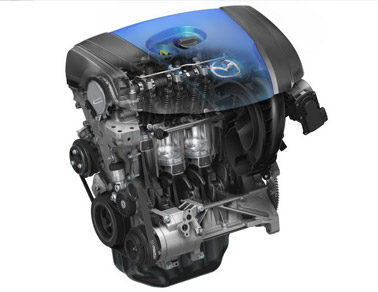 SkyActiv Technology Knocks the Competition Dead
Among manufacturers it's common knowledge that the higher the compression ratio, the higher the efficiency. The problem that comes along with cranking up the compression is called knocking—a condition where the fuel in the engine ignites prematurely. It's a problem which can cause serious damage to the engine. Instead of decreasing the compression ratio until the point when knocking no longer occurred, Mazda left the compression where it was and instead focused on ways to avoid knocking. To eliminate knocking the manufacturer implemented a customized 4-2-1 exhaust system, cavity pistons and multihole injectors among other systems.

With knocking as a limiting factor, the majority of engines don't exceed a compression ratio of 10:1, but the knock-free innovations allow Mazda SkyActiv engines to achieve a 14:1 compression ratio. That increased ratio gives the engines a 15 percent increase in both fuel efficiency and torque.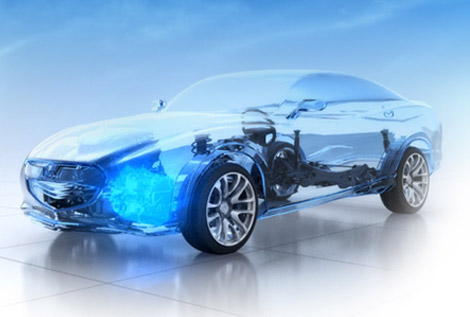 Feel the Savings with SkyActiv in Miami FL
SkyActiv technology is currently available in the new 2014 models including the Mazda6, Mazda CX-5 and Mazda3. The performance-enhancing technology doesn't end at the engine either. All cars also implement a SkyActiv body and chassis, which add to both the comfort and safety of the vehicles.

If you want to find out more about Mazda SkyActiv technology in Miami, FL, get a hold of our expert team at Ocean Mazda. Schedule a test drive today or stop into the showroom to experience the difference that can only be found in a Mazda.
Schedule Testdrive