2017 Mazda MX-5 Miata Review
Let's face it: When the sun peeks out from behind the clouds and the weather gets balmy, all you want to do is soak up the beautiful outdoors. You can do just that by choosing a 2017 Mazda MX-5 Miata RF. The new design of this well-loved car had drivers waiting with bated breath as to what they could expect behind the wheel. And, once again, this sporty vehicle didn't disappoint.
With its legendary motor and lively handling, this sports car has been attracting drivers for years. To see more about why this vehicle is a top choice for those looking for a fun ride, check out this 2017 Mazda MX-5 Miata RF review created by Ocean Mazda. Drivers of Doral, Miami, Hialeah, and Kendall will love the intuitive and aggressive feel behind the wheel of this crowd-pleasing convertible.
OUTSTANDING AGILITY & PERFORMANCE
When thinking about the 2017 Mazda MX-5 Miata RF, its inspiring swiftness and performance are the first features that come to mind. With a 2.0L engine that makes 155 horsepower and 148 lb-ft of torque, this vehicle easily soars to top speeds for spontaneous drives.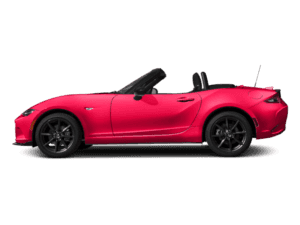 Plus, drivers of this captivating car rave about its athletic handling. Twists, turns, and curves are no match for the Mazda MX-5 Miata RF. The 50/50 front-to-rear weight distribution makes for perfect management of sharp corners. Paired with excellent throttle response and unrivaled suspension, this car has remained a fan favorite.
Furthermore, the leading fuel efficiency of this vehicle make it an enticing option to those trying to save on gas. An EPA-estimated 27 city MPG and 36 highway MPG put the Mazda MX-5 Miata RF in front of its competitors.
NEW DESIGN FOR A MODERN WORLD
The 2017 Mazda MX-5 Miata RF features a retractable fastback that's a hybrid between a convertible and hard top. By creating a vehicle that carries the benefits of both options, you can easily customize your drive. This dual-personality vehicle allows you to buy a car that's an impressive coupe at one moment and an open-air ride at the next. On top of that, the Mazda MX-5 Miata RF can transition from convertible to fastback in a mere 14 seconds with the press of a button.
The retractable roof also folds back into the body of this vehicle, which leaves more room for your passengers and cargo.
UNPARALLELED SAFETY FEATURES
When most people think of a sports car, safety isn't something typically considered. But with the 2017 Mazda MX-5 Miata RF, you'll never have to worry about a lack of protection. Its full gamut of safety tools ensures that you and your friends are secure on any drive.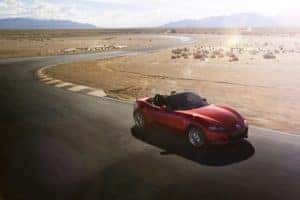 The i-ACTIVSENSE® suite contains an array of driver-assistance devices that help to prevent collisions. Lane Departure Warning monitors lane markers and provides visual and audible signals when it senses that your vehicle is moving out of place at 41 MPH or more.
Additionally, you can count on the Mazda MX-5 Miata RF to keep track of vehicles that aren't easily visible. Blind Spot Monitoring illuminates an alert on the side mirrors when it detects that another car is in your blind spot. This can assist you in avoiding dangerous situations that you may not be aware of otherwise.
HIT THE ROAD IN YOUR 2017 MAZDA MX-5 MIATA RF TODAY!
It's difficult to resist taking an impromptu drive in a convertible when the sun's shining. To get the most out of every unplanned ride along Biscayne Bay, stop by Ocean Mazda for a test drive of the 2017 Mazda MX-5 Miata RF. Before long, you'll have the breeze blowing through your hair as you sail down the roads of Doral, Miami, Hialeah, and Kendall.