2018 Mazda CX-3 Dashboard Symbols

Getting routine maintenance and service is the best way to keep your car or SUV on the road for a long time. With a stylish ride like the Mazda CX-3, you can get years of peak performance out of it just by keeping up with maintenance.
So, how do you know when it's time to take yours in for service? Ocean Mazda put together this 2018 Mazda CX-3 dashboard symbols guide to help drivers in Doral, Miami, and Hialeah see what your car may be trying to tell you.
ABS Warning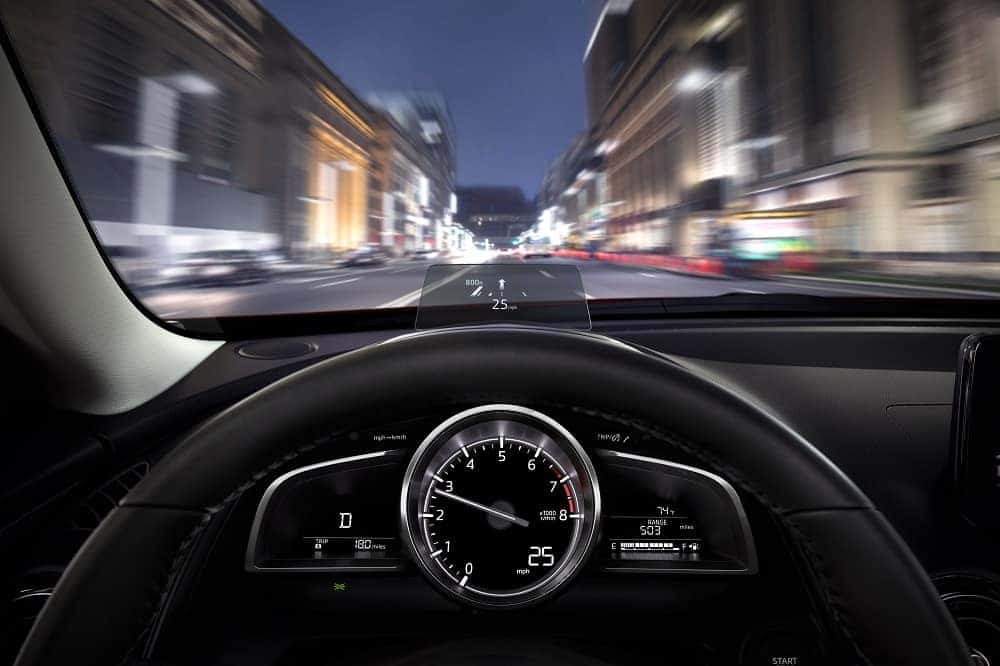 The light that reads ABS indicates that your anti-lock brake system has malfunctioned. You can still stop safely with your regular brakes, but you should get this system fixed as soon as possible.
Brake System Warning
A light that just has an exclamation mark inside a circle means that your main brake system has malfunctioned. Stop the car safely as soon as possible and call for a tow. It is not safe to continue driving with faulty brakes.
Charging System Warning
When your alternator or electrical system malfunctions, you'll see a light that looks like your car battery. With a faulty electrical system, your engine could shut off at any time, so do not continue driving if you see this light.
Engine Oil Warning
An oil change is a very common routine maintenance job. If you haven't had one for a while, you may see a light that looks like an old oil can. This indicates that your oil levels are low. Add oil and schedule a proper oil change as soon as possible. Continuing to drive with low oil levels can damage your engine.
High Engine Coolant Temperature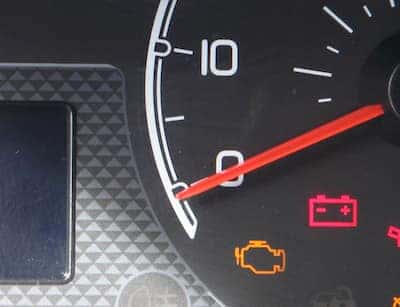 The next light looks like a thermometer floating on some waves. This is a warning about your coolant temperature. It will first start flashing to tell you that the coolant temperature is too high, then remain on if the temperature continues to increase. Stop the car and turn the engine off. Wait for it to cool down before turning it on again or adding coolant. You will need to add coolant to prevent it from overheating again.
Power Steering Malfunction Indicator
This light looks like your steering wheel with an exclamation mark to the right of it. You should not continue driving with this on or flashing because it indicates that there's been a malfunction with your power steering system and the vehicle won't respond as well to you trying to steer.
Tire Pressure Monitoring System Warning
Your Tire Pressure Monitoring System (TPMS) warning light looks like an exclamation mark that's underlined and inside a set of parentheses. It can either indicate a malfunction with the system, or that one or more of your tires has low air pressure. Do not drive at high speeds with this on.
Stop the car and check the air pressure on each tire, including the spare. If any of them are low, check for leaks, and add air if there are no signs of damage. If they are not low on air, get the TPMS checked for malfunctions.
Check Engine Light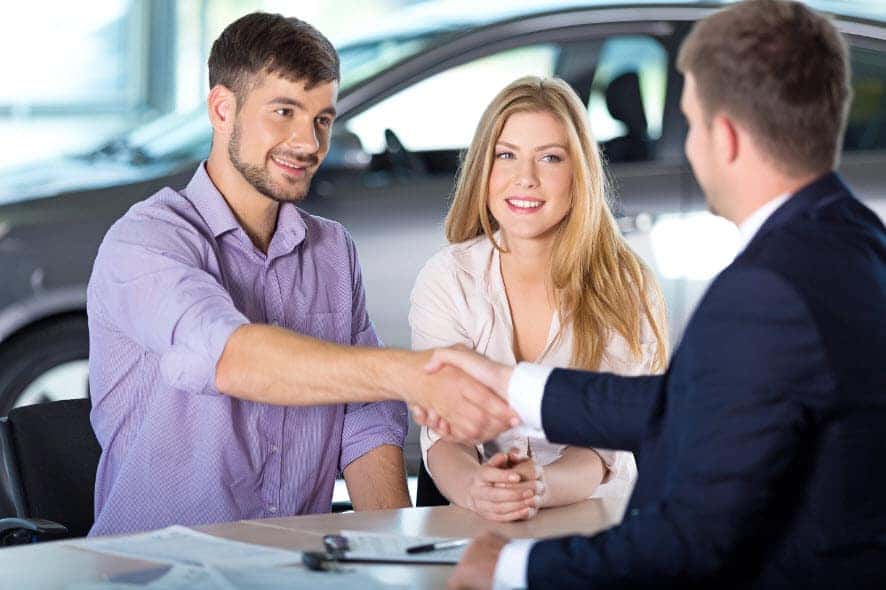 The check engine light looks like a side view of your engine. It can indicate a few problems under the hood, including a malfunction with the emissions control or an issue with the electrical system. It could also be turning on if your fuel cap is missing or not screwed on properly.
Mazda Service Center
At Ocean Mazda, we are proud to have a service center that can help drivers in Doral, Miami, and Hialeah with these and other service issues. Contact us to learn more about this 2018 Mazda CX-3 dashboard symbols guide.
If you have noticed any of these lights in your SUV, schedule service online with one of our highly trained technicians.