Mazda CX-5 MPG

Mazda has a knack for crafting fun-to-drive models that thrive on the open roads around Doral, Miami, Hialeah, and Kendall. This striking athleticism is also paired with family-friendly fuel economy, and to help get this point across, Ocean Mazda has put together a Mazda CX-5 MPG and performance review.
Not only will we be diving into the exciting engine specifications of this nimble SUV, but we'll also see just how often you'll need to stop at the gas station by looking at fuel efficiency. So, don't schedule your test drive at our Mazda dealership before checking out this helpful article!
Mazda MPG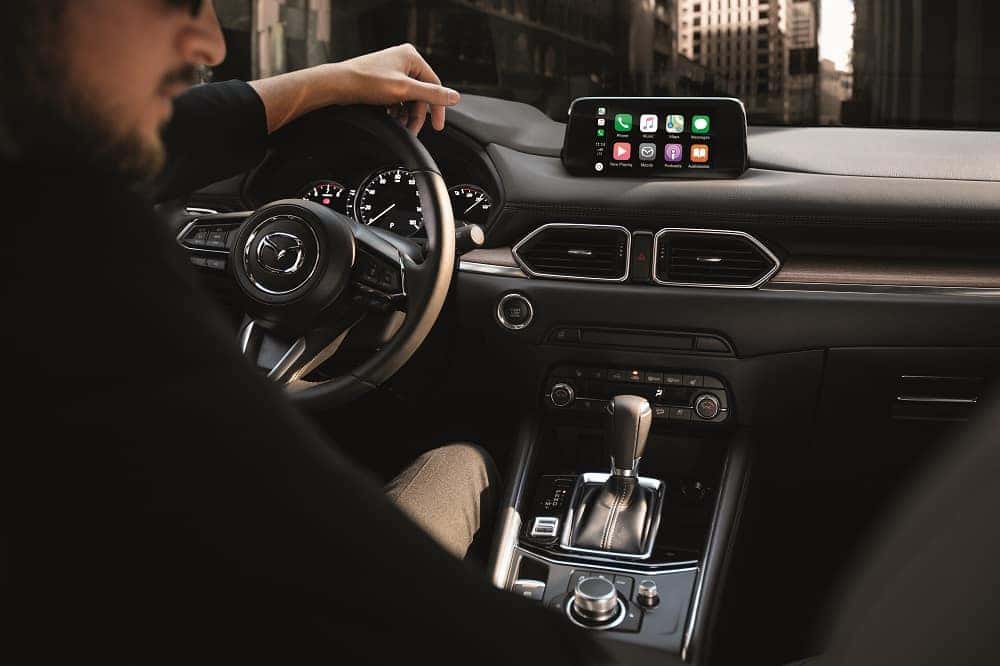 The jaunty Mazda CX-5 delivers an EPA-estimated 25 city MPG/31 highway MPG1 with FWD, and 24 city MPG/30 highway MPG1 with AWD. In addition to this generous fuel economy, the fuel capacity measures at 14.8 gallons with FWD, and 15.3 gallons with AWD.
There's a lot that goes into this MPG total, and the SKYACTIV®-Drive 6-speed automatic transmission is at the top of the list. This transmission also features manual shift and sport mode. Sport mode helps deliver the athletic feel Mazda is so renowned for, and the manual shift option gives you an added layer of control each time you climb into the cockpit.
Engine Specifications
The 2019 Mazda CX-5 MPG rating is impressive, yet more impressive is the fact that it doesn't sacrifice power to achieve this rating.
The lone engine option available is a 2.5L DOHC 16-valve 4-cylinder that capably produces 187 horsepower to go along with 186 lb-ft of torque. The top-end speed is superb, and the acceleration is jolting, thanks to key performance additions like an advanced direct injection fuel system and direct coil-on-plug electronic ignition with platinum-tipped spark plugs.
Lastly, this SUV gives you the option to haul the family boat down to the beach, thanks to a maximum towing capacity of 2,000 pounds.
Additional Performance Specifications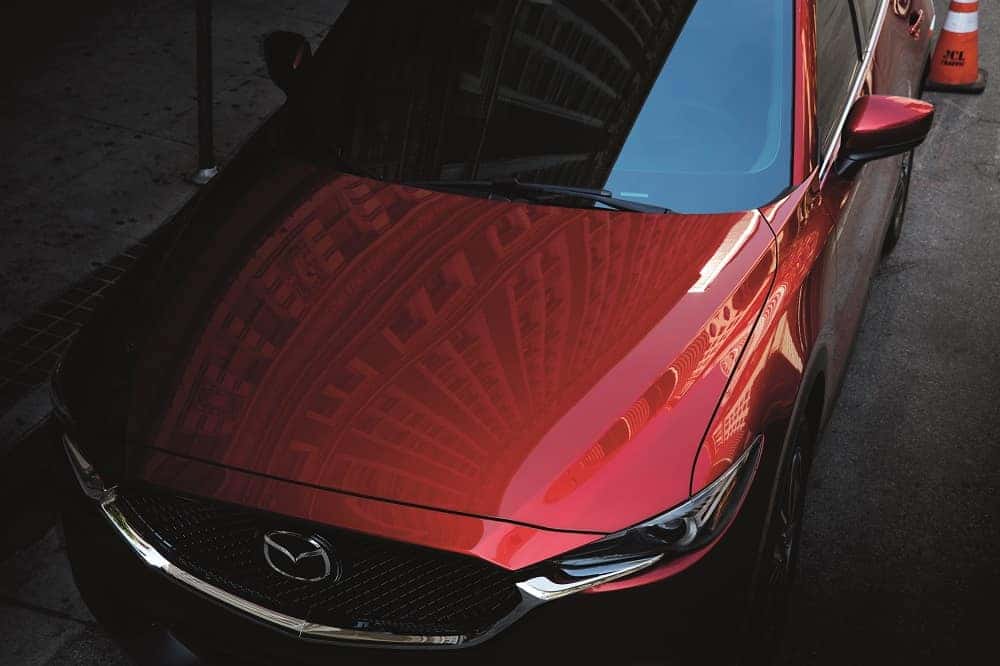 The fuel-efficient yet explosive Mazda CX-5 tops off its desirable driving experience by offering a cushioned ride that aptly soaks up any lumps, bumps, or cracks you might experience on your daily commute.
This deft touch on the road is a result of the 4-wheel independent suspension system featuring a MacPherson strut with a stabilizer bar in the front, and multilink with a stabilizer bar in the rear. For quick and responsive stopping power, this SUV is outfitted with a 4-wheel disc, diagonal hydraulic set-up.
Finally, the valvetrain is an intricate mesh of chain-driven dual overhead cams, accompanied by four-valves-per-cylinder with variable valve timing set up.
See How Efficient the Mazda CX-5 Really Is
You can get a better feel for the playful Mazda CX-5 by taking it for a cruise in Doral, Miami, Hialeah, or Kendall. If you first wanted to discuss other aspects of this SUV, contact the insightful Ocean Mazda staff!
1EPA-estimated mileage. Actual results will vary.