Mazda CX-3 MPG
Creating a sleek and economical vehicle isn't just about crafting an efficient engine. Every design aspect in the Mazda CX-3 goes into making it a fuel-efficient vehicle for Miami and Doral drivers. At Ocean Mazda, we have taken a look at what makes this vehicle efficient and why it's ideal for the Hialeah and Kendall areas.  Contact us today for more information!
A Powertrain Designed for Efficiency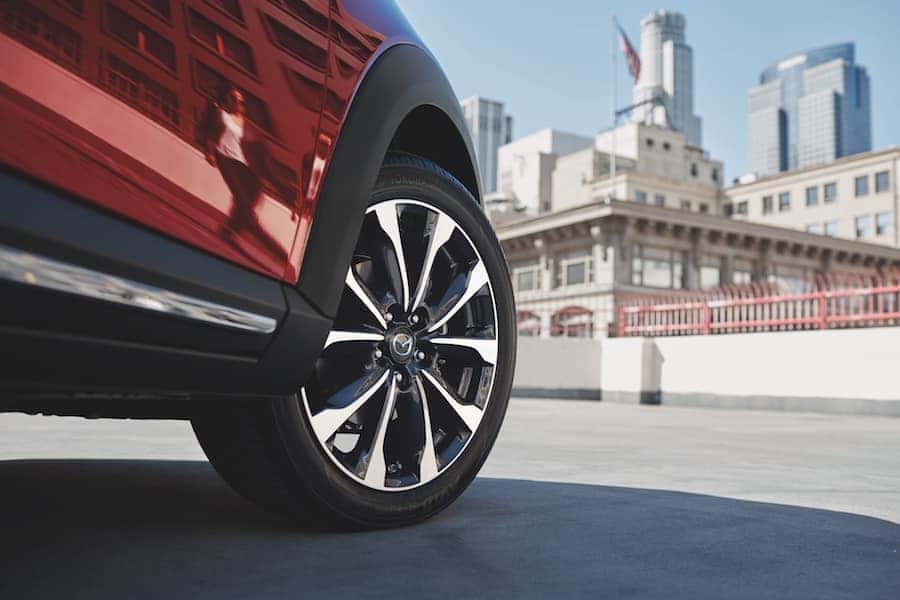 Under the hood of this compact SUV is a sporty engine built for long trips. The standard SKYACTIV®-G 2.0L 4-cylinder engine uses an impressive EPA-estimated 29 city MPG and 34 highway MPG.1Driving long distances is no problem when you're equipped with this powertrain.
You may be wondering how this engine is able to offer both performance and fuel efficiency in this SUV. That's because of this engine's unique SKYACTIV® TECHNOLOGY. With this, the engine is able to achieve higher compression ratios. This vehicle has been designed inside and out for improved efficiency.
Enhanced Transmission Technology
The Mazda CX-3 is also designed with an intricate transmission system that works hard to make driving easy. With a standard SKYACTIV®-DRIVE 6-speed automatic transmission, your vehicle will be able to use the most ideal shift point for the situation.
With a well-designed transmission, this vehicle is able to reach high fuel efficiency ratings due to the transmission's ability to reduce engine workload. The engine must work hard to reach high speeds at a lower shift point, but a transmission that can change gears at just the right moment can make all the difference.
A Sleek and Flowing Body Construction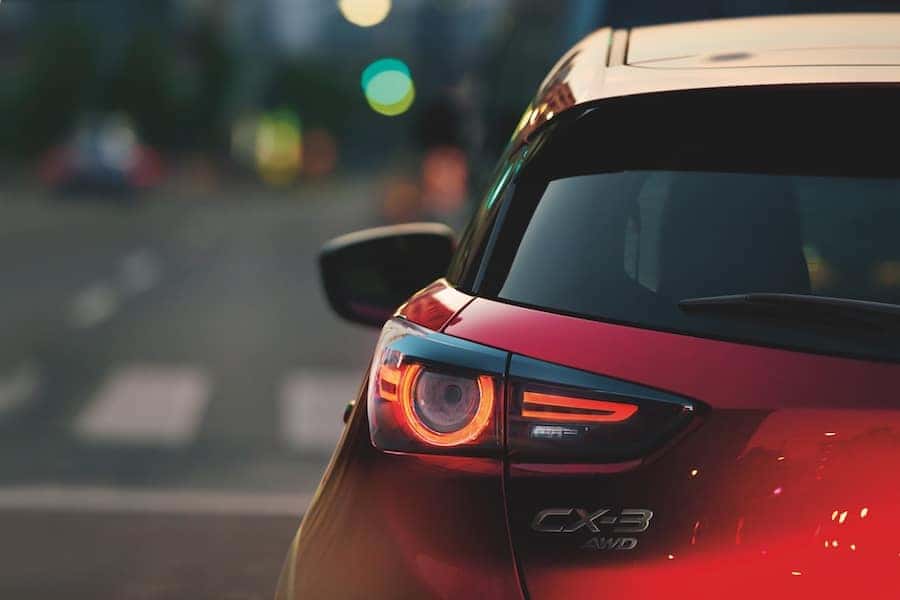 Take one look at this SUV and you'll see how air just flows right over it. The CX-3 has been expertly crafted to move with the wind, not against it, to reduce the workload on the engine. A more aerodynamic body means easier acceleration and, most importantly, higher fuel economy.
Not to mention the fact that this vehicle has been designed from the ground up with unibody construction. This means that the body has been built as part of the chassis instead of on top of it. This provides a more rigid construction and reduces overall drag for a more responsive and efficient drive.
To further make the Mazda CX-3 even more fuel-efficient, this vehicle has been built to be very lightweight. From the aluminum alloy engine block to the MacPherson strut front suspension, this SUV has been built for low weight. With a total front-wheel-drive curb weight of 2,809 pounds, you'll be able to enjoy a smooth drive.
Take the Mazda CX-3 for a Journey
When it comes to sporty design, the Mazda CX-3 offers excellent performance and fuel efficiency in a compact package. Drivers in the Doral, Miami, Hialeah, and Kendall areas will be able to enjoy the wonderful benefits of an efficient vehicle with this SUV. At Ocean Mazda, we strive to provide drivers with fuel-efficient cars you'll look forward to driving.
Are you looking to experience the fuel efficiency of the Mazda CX-3? Schedule a test drive with us online or over the phone today!
1EPA-estimated mileage. Actual results will vary.