2018 Mazda MX-5 Miata RF Maintenance Schedule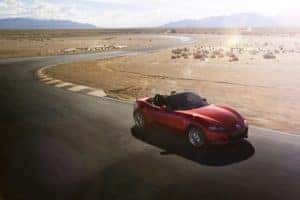 Owning a 2018 Mazda MX-5 Miata RF provides you with endless fun and excitement on the road, thanks to its impressive performance and driving dynamics. Pushing this vehicle to its limits can cause wear and tear over time, however, so keeping up with its routine maintenance is crucial to ensure your Mazda MX-5 Miata RF can still perform for years to come.
At Ocean Mazda, we want the best for our local customers in Doral, Hialeah, Miami, and Kendall, so we've put together this handy 2018 Mazda MX-5 Miata RF maintenance schedule. Learn more about your vehicle's service intervals here and find out where to go for your routine maintenance.
7,500 Miles
The first of your service intervals will repeat throughout the life of your vehicle and includes basic maintenance like oil changes and tire rotations. With a performance vehicle like a Mazda MX-5 Miata RF, it's important to keep up with these services to ensure your engine is cooled, cleaned, and lubricated.
15,000 Miles
At this interval, your Mazda MX-5 Miata RF will need the services from the 7,500-mile interval, as well as inspections of your fuel lines and hoses, brake lines, hoses and connections, steering operation and linkage, front and rear suspension, and drive shaft dust boots. You should also have the bolts on your chassis inspected and tightened.
30,000 Miles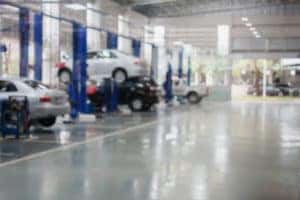 At 30,000 miles, your Mazda MX-5 Miata RF will need all the previous services, as well as replacement of the cabin air filter, to keep the air coming into your passenger area fresh and clean. Your mechanic may also notice some early signs of wear and tear, which could be addressed at this time.
37,500 Miles
In addition to the previous services, you may also need your exhaust system and heat shields inspected for signs of damage or wear. You should also have your engine's air filter replaced.
75,000 Miles
This interval includes the minor services from the previous intervals, along with a spark plug replacement. Otherwise, you'll only need to address any potential problems.
120,000 Miles
Fortunately, keeping up with the previous routine maintenance helped your vehicle reach 120,000 miles in great condition. At this time, you will need to replace your engine coolant, as well as the minor services from the previous intervals.
Severe Driving Conditions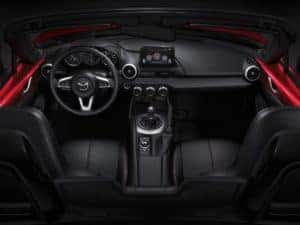 This basic maintenance schedule for your Mazda MX-5 Miata RF is based on normal, low-stress driving conditions. In severe driving conditions, however, you may need more frequent service and maintenance to counteract the wear and tear on your vehicle.
Some examples of severe driving conditions include dusty or dirty conditions, muddy or salt-covered roads, extreme climates, extended periods of low-speed driving, and a lot of stop-and-go driving. If you're unsure about how your unique driving conditions affect your vehicle, feel free to consult your service technician about the best maintenance schedule.
Schedule Your Service Appointment
Our 2018 Mazda MX-5 Miata RF maintenance schedule should help you stay on top of your vehicle's routine maintenance. When it comes time for your next service interval in Doral, Hialeah, Miami, or Kendall, call or visit our service center to schedule your service appointment and speak with a technician about your vehicle's care. Contact us today!