Mazda CX-9 MPG

When you drive a full-size SUV, you want to have the fuel efficiency to drive long distances without hitting the pump. That's why the Mazda CX-9 is designed inside and out with technology that helps it conserve fuel. We at Ocean Mazda have worked to bring Miami and Doral drivers this in-depth look at the Mazda CX-9 and its high fuel efficiency.
Read more to learn what this SUV has to offer Hialeah and Kendall area drivers in terms of efficiency.  Contact us today for more information!
Expertly Crafted Powertrain Technology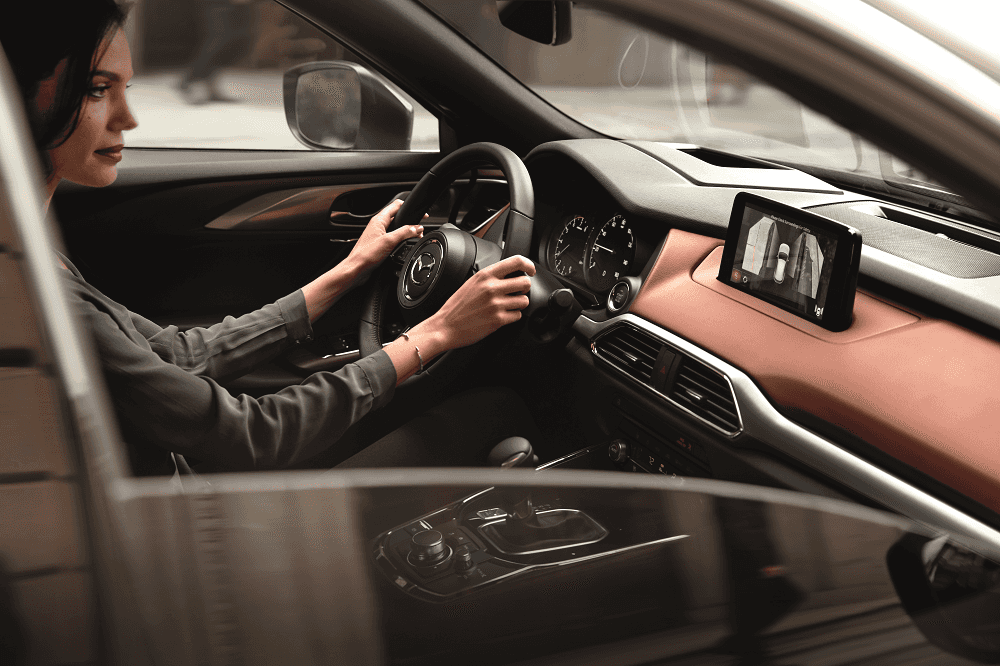 The Mazda CX-9 has been designed with a powerful engine that has been engineered for efficient fuel use. This standard turbocharged SKYACTIV®-G 2.5L four-cylinder engine provides an EPA-estimated 22 city MPG and 28 highway MPG.1 Plus, with up to 250 horsepower and 310 lb-ft of torque, you can use every bit of power your vehicle has to offer.
Mazda truly set out to craft an engine that could work as effectively as possible with their available SKYACTIV® TECHNOLOGY. This technology works to enhance the air compression ratios inside your vehicle to achieve higher speeds and fuel efficiency. With this SUV, you'll get the most out of your engine possible so you can experience an exhilarating drive.
A Smooth Automatic Transmission
To increase fuel efficiency, engineers need to look at how to reduce work put on the engine. Many factors come into play here but it's important to craft a vehicle in which all of its parts pull the load equally.
The Mazda CX-9 is designed with a standard SKYACTIV®-Drive 6 speed automatic transmission with manual-shift and Sport Mode. With a well-crafted transmission, this SUV is able to find the right shift mode to reduce engine work every time.
That being said, here the technology again lies in the presence of SKYACTIV® TECHNOLOGY. SKYACTIV®-Drive offers a unique design that strives to bridge the gap between an automatic transmission, a continuously variable transmission, and a dual clutch transmission. The result is a drivetrain that can find the perfect shift point while still using gears.  To get more information about this SUV, read our car review!
Did you know? The Mazda CX-9 was ranked number one by Car and Driver! Take a test drive and find out why today!
Exterior Design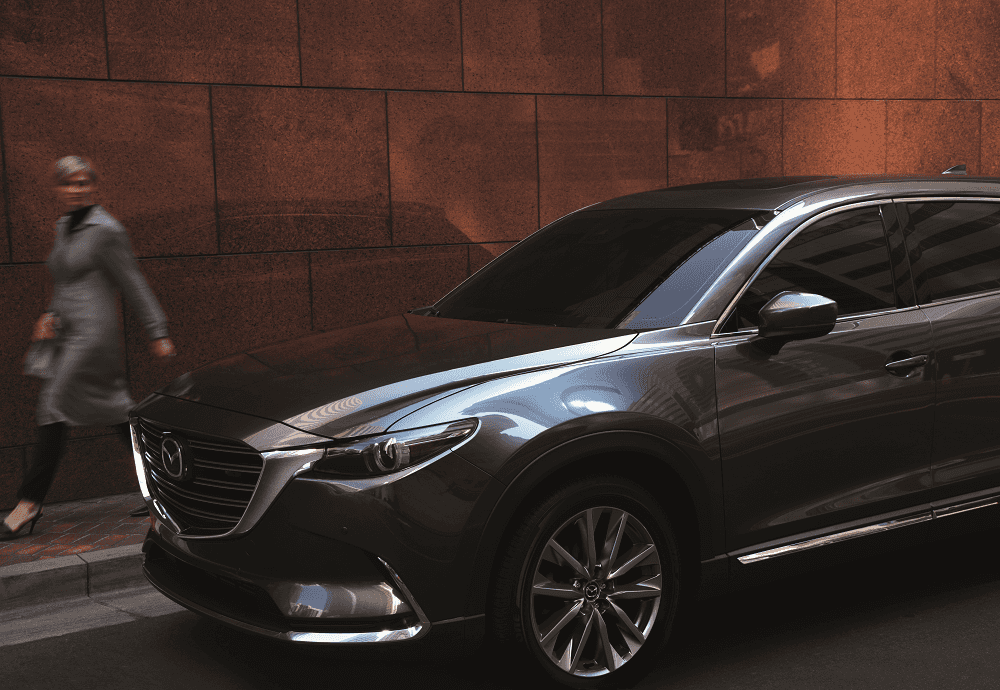 A benefit of great tires is reduced drag and improved handling. To achieve this, the Mazda has built the CX-9 with twenty-inch all-season tires, so you're prepared for anything. These large durable wheels are great for reducing drag caused by wind.
In addition, the Mazda CX-9 has been designed front to back for efficiency. With an engaging body design that lets wind roll right over it, this vehicle is built to slice through air with little resistance. By improving aerodynamics, the engine doesn't work as hard to accelerate and therefore, saves gas.
Test Drive the Mazda CX-9
Designing an SUV to be fuel efficient takes a lot of engineering expertise, that's why the Mazda CX-9 has been crafted for sleek performance inside and out. At Ocean Mazda, our goal is to provide Doral, Miami, Hialeah, and Kendall area drivers with fuel efficient vehicles they can rely on.
Are you interested in seeing how far the Mazda CX-9 can take you? Schedule a test drive with us online or over the phone today!
1 EPA-estimated mileage. Actual results will vary.