Lease Conquest Program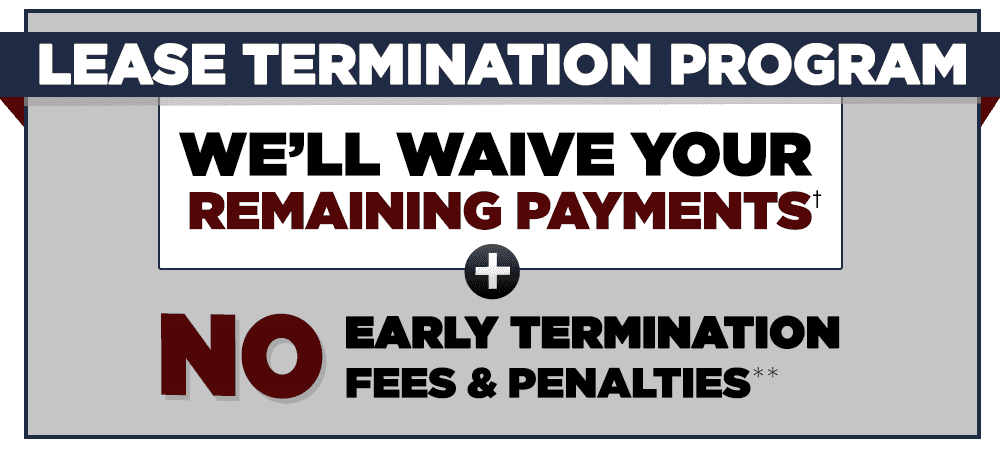 Hey, did you know that you don't have to return your vehicle to your original dealership?
Participate in the Ocean Mazda Lease Termination for All Program and get a wide array of great offers for your vehicle!
We accept ALL lease returns regardless of where your lease originated! Plus there are no early termination fees & penalties, and we'll waive your remaining payments!
And with our Lease Termination for All Program, you get:
• To choose the best dealership for you
• A more convenient lease termination experience
• Behind the wheel of a new vehicle immediately
• Potentially no money out of pocket
• To possibly lower your monthly payment
Learn more by filling out the form! Terminate your lease at Ocean Mazda today!