Help the Bahamas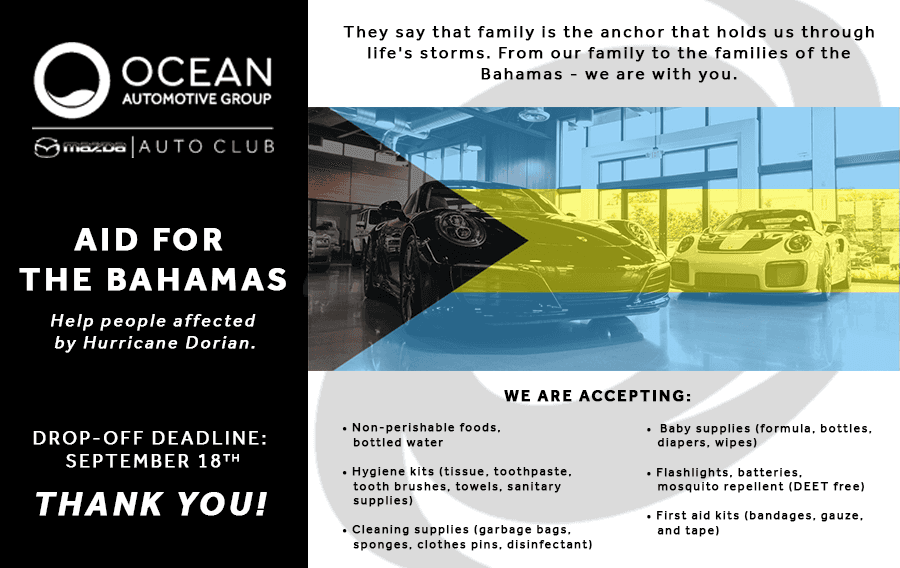 Drop Off Bins are located in our Showroom!
You can drop off your donation any time through September 18th.
We are accepting:
1. Non-perishable foods and bottled water
2. Hygiene Kits (tissue, toothpaste, tooth brushes, towels, sanitary napkins.
3. Cleaning supplies ( Garbage bags, sponges, clothes pins)
4. Disinfectants
5. Baby supplies (formula, bottles, diapers, wipes)
6. Flashlights
7. Batteries
8. Mosquito repellent (DEET free)
9. First Aid Kids (bandages, gauze, and tape)
They say that Family is the anchor that holds us through life's storms. From our Family to the Families of the Bahamas- Sending Relief and thoughts your way!