Mazda Battery Checks & Replacements in Doral, FL, Near Hialeah and Miami Lakes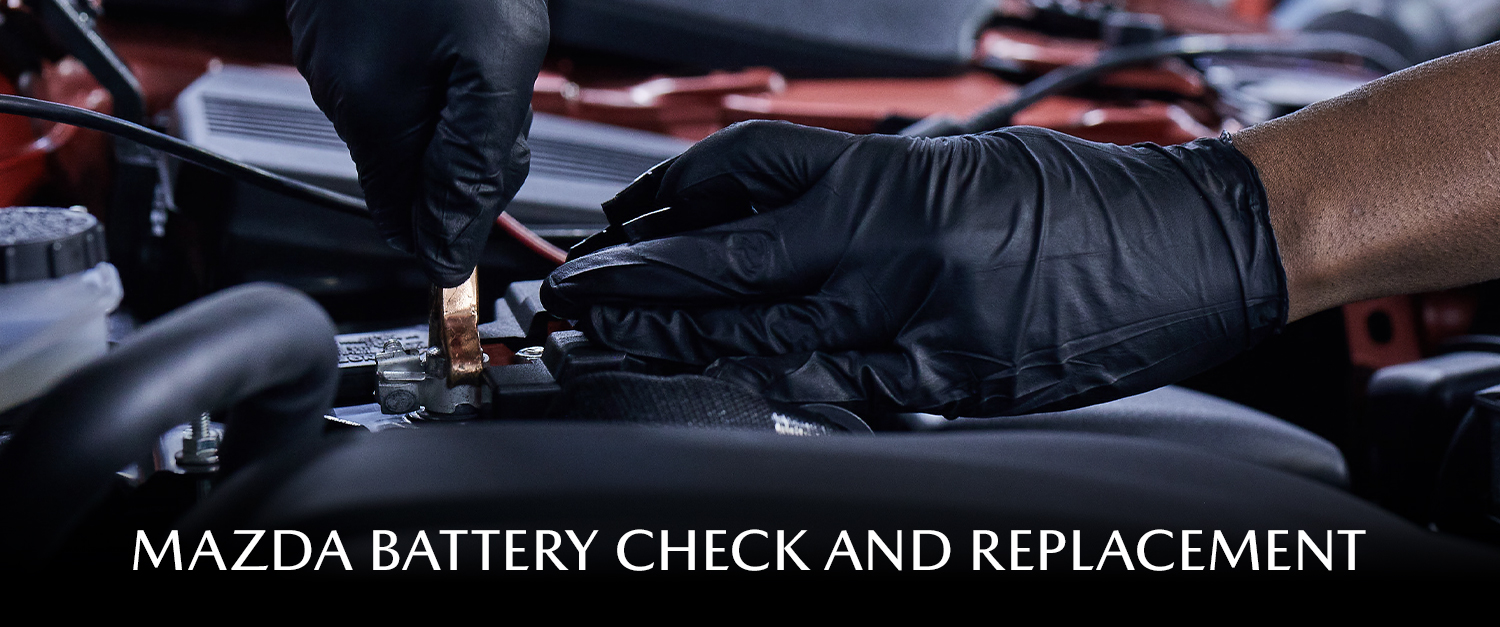 (786) 269-0715 | 9675 NW 12th St, Doral, FL 33172
Hours: Mon-Fri – 7:30 AM – 5:00 PM, Sat – 7:30 AM – 3:00 PM (No Appointments), Sun – Closed
Mazda Battery Checks & Replacements in Doral, FL, near Hialeah, Miami Lakes, and Pembroke Pines
With Mazda battery checks and replacements at Ocean Mazda in Doral, FL ‐ near Hialeah, Miami Lakes, and Pembroke Pines ‐ you'll be prepared in the case of battery failure or damage. If you're getting ready to hit the road, the last thing you want to deal with is battery failure. The inconvenience of battery damage can put a real hitch in your plans, not to mention a dent in your wallet. When you consider the cost of battery replacement and roadside assistance, waiting for help can get expensive. When you bring your vehicle to the Ocean Mazda Service Center, you'll have a dedicated team on your side when the unexpected happens.
Battery failure can happen in a moment's notice, but there are a few indicators of battery damage that can help you stay one step ahead. Without even looking under the hood, your car may be signaling battery failure. Next time you turn the ignition, note whether the engine feels weak. You should also be mindful of dim lighting or issues with electrical systems, including power windows, radio, or A/C. Before walking away from your vehicle, check for leaking fluids or corrosion to the battery. Swelling and cracking on the battery case is also a strong indicator of battery failure. If you notice any of these signs, it's likely time to schedule your appointment with the Ocean Mazda Service Center. When you bring your vehicle to our team, our certified technicians will conduct a thorough battery test to diagnose problem areas. If the battery needs replacement, we offer a number of reputable, budget-friendly options that will get you back on the road in no time.
Scheduling your service appointment is easy ‐ you can use the convenient form on our website, or give us a call today. We can't wait to see you!
Find Us