Mazda Collapsible Cargo Carrier in Doral, FL, Near Miami, Kendall & West Kendall (The Crossings)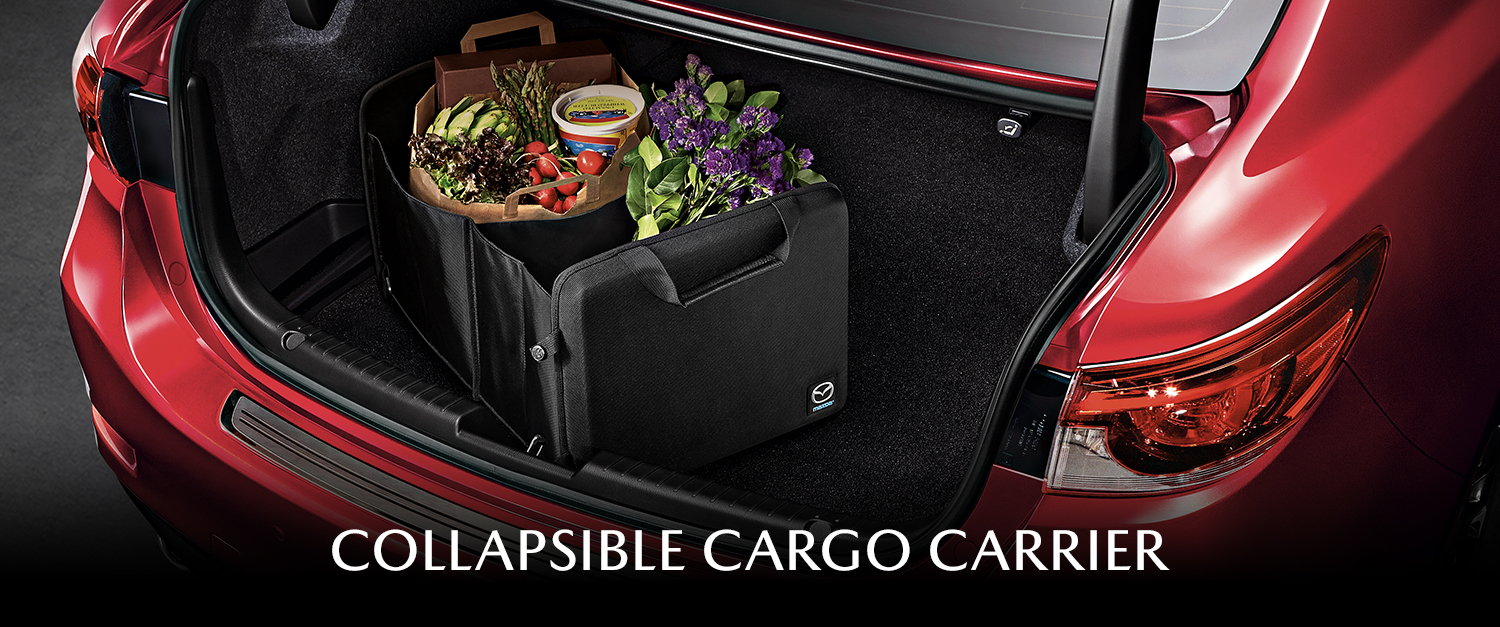 (786) 269-2049 | 9675 NW 12th St, Doral, FL 33172
Hours: Mon-Fri – 7:30 AM – 5:00 PM, Sat – 7:30 AM – 3:00 PM, Sun – Closed
Mazda Collapsible Cargo Carrier in Doral, FL, Near Miami, Kendall & West Kendall (The Crossings)
A Mazda collapsible cargo carrier, available at Ocean Mazda in Doral, FL ‐ near Miami, Kendall & West Kendall (The Crossings) ‐ is the perfect way to keep your cargo area organized. While your Mazda has a roomy cargo area or trunk, allowing your groceries, shopping purchases, or bundles of holiday gifts to slide around could lead to spills or damaged goods.
With a Mazda collapsible cargo carrier, you can load it up with your items and keep them secured so nothing turns over or slides around. When not in use, the carrier folds up so you can tuck it away to free up your cargo area.
Order your Mazda collapsible cargo carrier from the Ocean Mazda Parts Center today!
Find Us