Mazda CX-9 Dashboard Light Guide

The entire Ocean Mazda team is dedicated to making sure Mazda CX-9 drivers in Doral, Miami, Hialeah, and Kendallare completely familiar with every aspect of their vehicle's operation. This includes understanding what the lights on your dashboard mean. If you drive a 2019 Mazda CX-9, take a look at the following dashboard light guide so you will know what each one is trying to tell you in the event that they suddenly turn on.
Brake System Warning Indication/Warning Light
If there's an issue with the brake system, this light will show up on the dashboard. The symbol consists of an exclamation point surrounded by a circle and parentheses on top of the word "BRAKE" in all capital letters. If you notice this light, be sure to have a professional mechanic examine the situation.
Check Engine Light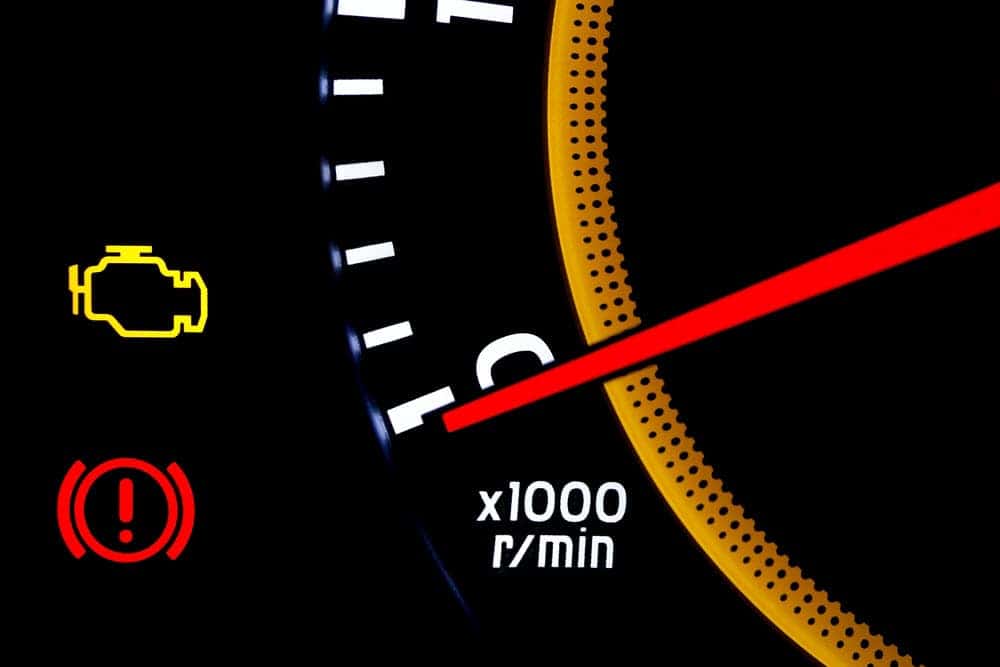 The check engine light symbol is an image of the engine block. When you see this one lit up, it could be an indication of a number of issues. You'll want to have it looked at as soon as possible.
Engine Oil Warning Light
If your engine is running low on oil, you'll see this indicator light signaling to you from the dash. It looks like an oil can.
Power Steering Malfunction Indication/Malfunction Indicator Light
This light uses the symbol of a steering wheel next to an exclamation point.
Blind Spot Monitoring Warning Indication
When a vehicle is occupying one of your blind spot zones, this indicator will pop up. It uses an image of your car with another car situated in your blind spot with signaling lines in between the two.
Tire Pressure Monitoring System Warning Light
This one looks like a tire with an exclamation point inside. It will get your attention when you have either too much or too little air inside one or more of your tires. Be sure to stop somewhere close by to check. Correct tire pressure is vital to the proficient and safe performance of your car.
Lane-Keep Assist System and Lane Departure Warning System Indication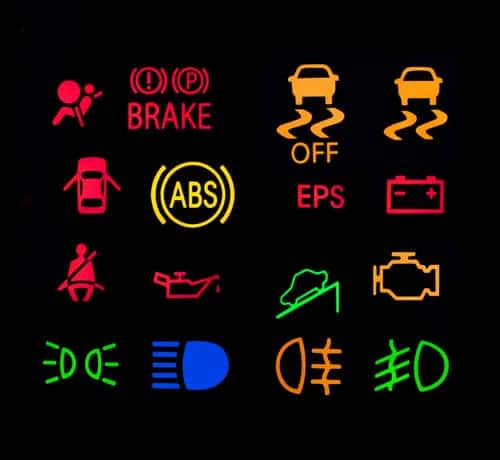 This white and green light has the symbol of a car with a line on either side to represent the lane lines on the road. You will see it when you begin to drift out of your established lane unintentionally.
Charging System Warning Indication/Warning Light
The symbol that lets you know that there's an issue with your car battery's charging system will make it quite clear that this is what's going on, as it looks just like a car battery.
Check Fuel Cap Warning Indication/Warning Light
If you've forgotten to return the gas cap after refueling, a symbol that shows that the cap has been removed from the vehicle will be illuminated.
Be Aware of Your 2019 Mazda CX-9 Dashboard Lights
If you have any questions about the above information or you've recently noticed that one or more of the lights that require assistance has lit up during your regular Doral, Miami, Hialeah, and Kendall area commutes, contact Ocean Mazda today. Our service center experts will be happy to have a look.