Mazda CX-9 vs Honda Pilot
A crossover SUV is one of the best vehicles you can own in Florida communities such as Hialeah, Doral, Kendall, and Miami. In the crossover segment, two of the models you need to know about are the Mazda CX-9 and the Honda Pilot.
Whether you're an individual looking for a reliable automobile, or you need a vehicle that can easily transport your whole family, the Mazda CX-9 and the Honda Pilot will fit your needs perfectly. Here's a comparison of the 2018 Mazda CX-9 and the Honda Pilot that'll help you learn about the best features offered by these SUVs.
Picking SUV Performance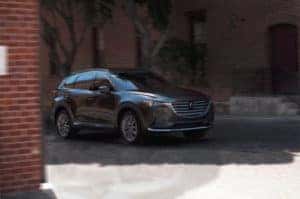 When you drive your SUV, you want to be able to open your engine and rule the road, which means you need to choose a model that's known for its performance. Both the Mazda CX-9 and the Pilot offer excellent engines that guarantee a thrilling driving experience.
Every model of the Pilot is produced with a V6 engine that offers 262 lb-ft of torque. However, if you're looking for even quicker, more responsive acceleration, you need to drive the Mazda CX-9, which is equipped with a 2.5L turbocharged engine that outputs an astounding 310 lb-ft of torque.
Gas Mileage on the Highway
Buying a new SUV is a major investment, which is why it's so important to pick a model that won't cost you extra money on fuel. If you're still not sure whether to drive the 2018 Mazda CX-9 or the Honda Pilot, you should examine what they offer in terms of fuel economy.
When your crossover SUV is the Pilot, your top EPA-estimated fuel rating will be 20 city/27 highway MPG. However, if you want to spend even less money and time at the gas pump, you need to drive the Mazda CX-9, which offers a top EPA-estimated rating of 22 city/28 highway MPG.
Did you know? The Mazda CX-9 was ranked number one by Car and Driver! Take a test drive and find out why today!
All-Wheel Drive Systems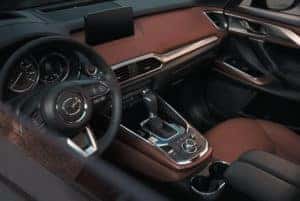 The benefit of driving a crossover SUV is having a vehicle that'll keep you in control in slippery road conditions, and this is especially true when you're driving either the Mazda CX-9 or the Pilot, both of which offer advanced all-wheel drive (AWD) systems.
The Pilot's all-wheel drive effectively transmits power to your wheels so that your traction is guaranteed. However, if you want one of the most advanced systems you'll find in an SUV, you need the Mazda CX-9 and its predictive i-ACTIV AWD® that monitors both road conditions and outside temperatures and adjusts your traction whenever necessary.
Test the Mazda CX-9
Although both vehicles make good choices, the Mazda CX-9 proved itself against the Pilot by offering advanced engine performance, impressive fuel economy, and an innovative all-wheel drive system. Test drive the 2018 Mazda CX-9 today by paying a visit to Ocean Mazda.
Ocean Mazda is the best dealership for consumers from Kendall, Doral, Miami, and Hialeah who want to purchase a Mazda automobile. Our vehicle selection is downright irresistible, and features some of the best new and pre-owned models you've ever seen. Come see us as soon as possible so that we can tell you about the Mazda CX-9 and our other Mazda models.