Mazda Lease Deals near Hialeah FL

Mazda's current lineup is more impressive than ever before. With incredible models like the Mazda CX-9 and the Mazda Miata RF, it's no wonder you see so many driving through the streets of Hialeah. If you want to see what makes these vehicles so appealing to so many, a lease might be the best way to experience it for yourself.
Leasing presents a unique opportunity to drive a vehicle that might normally be out of your price range. There's a considerably reduced cost, yet you still have access to all the latest tech and models available from Mazda. You just need to find reliable Mazda lease deals near Hialeah, FL. That's where Ocean Mazda can help.
About Hialeah FL
The City of Progress, formally known as Hialeah, is an incredible town that's home to nearly 240,000 people. The name comes from a combination of Native American words essentially meaning "prairie," as it was built upon a large prairie resting comfortably between the Everglades and Biscayne Bay. As one of the fastest-growing cities in Florida's history, it's easy to see why so many are happy to call Hialeah home.
There's plenty to do in this booming town. The only hard part is deciding where to start. You can see horse races at the Hialeah Park Race Track or enjoy the outdoors a bit at Amelia Earhart Park. This 515-acre park offers a variety of different attractions within its boundaries, including a 5-acre dog park and places for sports. It even hosts the Miami Watersports Complex if you're looking for activities like wakeboarding and waterskiing. Whatever your plans are, a Mazda can get you where you need to go.
Why You Should Lease
Leasing offers a multitude of benefits you won't find otherwise. When you lease, you only have to pay for a car's depreciation rather than its entire value. This leads to smaller monthly payments, allowing you to drive a car that's a bit nicer than what you'd normally be able to afford. This means you can enjoy the latest automotive tech and performance today rather than waiting a few years.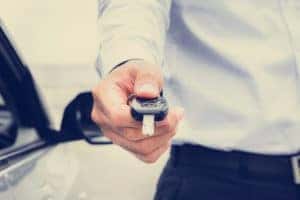 Maintaining a lease is easy, considering maintenance costs are generally covered for you. The actual owner of the vehicle will want to keep it in top shape, so they're usually the ones who cover the costs of preventative maintenance like oil changes and tire rotations. After all, they want the car to be leasable again once your contract is up.
Our Lease Deals
When you're looking for the best lease deals, our financial department is happy to help. We understand that needs are different from driver to driver, so we'll work to customize your contract to best fit your needs. Leasing contracts impose mileage and term limits on your ride, and we can help make sure the limits best fit your driving habits.
Our financial gurus have years of experience working with all kinds of budgets, so don't hesitate to call on them for help even if your credit score isn't exactly where you'd like it to be. Much like our sales and service teams, our financial team is dedicated to customer satisfaction above all else, so feel free to come in with high expectations. We look forward to exceeding them.
Visit Us for the Best Mazda Lease Deals near Hialeah FL
Ocean Mazda is your home for the best Mazda lease deals near Hialeah, FL. With our friendly financial team, you can get behind the wheel of your new Mazda lease in no time. Get in touch with us today to learn more about everything you can gain by benefiting one of our stunning models.
Searching for the latest offers...