Mazda Lease Deals near Kendall West FL
The Mazda lineup has many exciting vehicle options, such as the Mazda CX-5, Mazda CX-3, and Mazda CX-9, all packed to the brim with innovative features to improve safety, entertainment, and connectivity. If you're considering a new Mazda as your next vehicle, a lease is a great way to explore the hottest new features without the commitment.
Learn more about the advantages of leasing a Mazda, and find out more about our competitive Mazda lease deals near Kendall West, FL.
About Kendall West FL
Kendall West is a census-designated place near Miami, FL. With its tropical climate and close proximity to many of the attractions in Miami, there's plenty to do and see in Kendall West.
Miami Peacock Adventures is a particular draw for visitors. These day tours and fishing charters take the whole family out on the water for peacock bass, which makes for a fun day and bonding experience for everyone involved. The Fairchild Tropical Botanic Garden is another popular attraction with its collection of cycads, flowering trees, tropical fruits, vines, aroids, and endangered species. It also has the largest palm collection in the United States.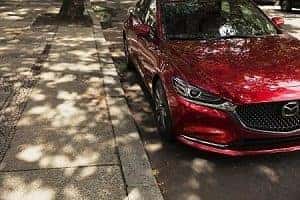 If you want to experience these attractions, and all else that this vibrant area has to offer, from behind the wheel of a Mazda, take a look at our Mazda lease deals.
Browse Our Inventory
Options are important when you're shopping for a new vehicle, especially if you're considering a Mazda lease. There's so much variety in the Mazda lineup that you can have a vehicle that feels customized to your needs, and a lease gives you the opportunity to choose from a wider range of possible vehicles with exciting features.
If you're not sure where to start, our sales team is here to help. Let us guide you through your selection of new Mazda cars, such as the Mazda6 and Mazda Miata, so you can be sure you're making an informed decision. We'll be happy to discuss your driving needs and recommend the vehicles we think are a good fit.
Leasing Benefits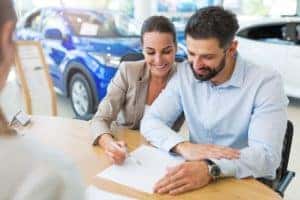 Many drivers want the latest and greatest on the vehicle market, which is what makes leasing such a popular option. When you lease a vehicle, you're only "renting" a year or two of its life, so you can always have the newest thing without worrying about losing money on trades and resales.
Leasing comes with lower monthly payments and little or no down payment as well, giving you a lower cost-to-own and a bigger variety of vehicles to choose from. After the lease is up, you simply return it to the dealer and go on your way, free to look for your next vehicle.
Discover Our Mazda Lease Deals near Kendall West FL
If you want to learn more about our competitive Mazda lease deals near Kendall West, FL, stop by Ocean Mazda to speak with a sales representative. We'll guide you through the entire leasing process, so you can decide if it's the right choice for your needs. Then you can browse our full inventory of new Mazda vehicles. Contact us today to learn more!
Searching for the latest offers...