Mazda Lease Deals near Tamiami FL

What do you look for in a car? Is it sportiness and good handling? Is it convenience and comfort? Maybe it's all about having a great fuel economy to get you where you need to go. You'll find all these things in a Mazda, and at Ocean Mazda, we want to help Tamiami drivers take home one of these vehicles with our available Mazda lease deals.
Keep reading to hear about the town of Tamiami and what one of our Mazda lease deals can do for you. Then apply for a lease today!
Exploring Tamiami FL
A drive through Tamiami, FL, is a drive through sun-kissed suburbs conveniently located to the nearby Florida International University. This town is filled with great shopping districts and entertainment, making it a comfortable place to live.
If you're looking for something to do, you'll find a unique restaurant venue at Mac & Chess, a casual restaurant serving comfort food with board games. However, if you want to get around Tamiami with ease, you'll want to set yourself up with a Mazda lease deal from our dealership.
Our Mazda Models
Mazda vehicles are all about comfort, style, and a great drive feel that's perfect for evening cruises and morning commutes. Here are a few Mazda models we think Tamiami drivers will enjoy taking a lease deal for.
Having a compact SUV provides drivers with the versatility that SUVs provide with a build that's suitable for city parking. The Mazda CX-3 is just such a car and it offers all the features you could need for a drive down to the beach. Plenty of space, comfortable seating, and available comfort features for the drive ahead.
If you like feeling the wind in your hair, take yourself on a cruise in the Mazda MX-5 Miata. This compact roadster lets you fold the roof down, so you can get the most out of your drives around town. Just sit back and relax with this car's tight handling and peppy acceleration.
What a Lease Can Offer You
Buying and leasing are two great options drivers have when financing a car, and they're very different from each other. When you choose to buy your car, you own it in full, but you have to pay for it completely, either by cash or through a loan.
On the other hand, Mazda leasing has you creating a contract with your dealership that states that you may drive the car for a few years before returning it. In this case, you pay for the years you drive it and you must take care of it while you have it. However, leasing provides drivers with lower monthly payments, making this option great for commuters looking for a new car.
Let Our Finance Team Help You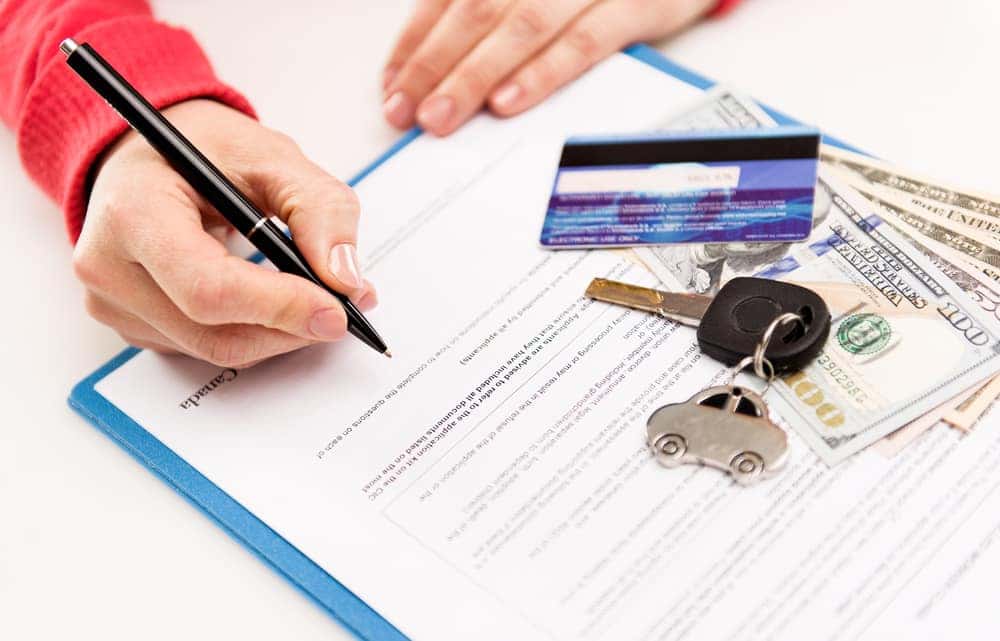 When you're ready to sign a Mazda lease contract, come speak with us and we'll work with you to create the terms. Let's have a conversation, so that we can come up with an agreement that fits your driving style. We'll have you feeling great in a new Mazda vehicle in no time when you meet with the team at our finance center.
Find Our Mazda Lease Deals near Tamiami FL
When Tamiami drivers look for a car, they want a vehicle that's fuel efficient and fun to drive, and our Mazda lease deals will help you find that. If you're interested in learning more about a vehicle on our lot, schedule a test drive with Ocean Mazda today.
Searching for the latest offers...