Mazda Lease Deals near The Hammocks FL

Always innovating, the Mazda brand is known for excellence in engineering and pioneering the latest trends in the automotive market. Because of this, it can be tempting to want to get a new Mazda model every few years and always have the newest trend, but trading in vehicles constantly can get expensive.
If you like to have the newest vehicles on the market, a lease might be the right choice for you. The short-term commitment keeps you in brand-new models every few years without the commitment of owning these vehicles.
Learn more about the benefits of leasing and find out more about our current Mazda lease deals near The Hammocks, FL.
About The Hammocks FL
The Hammocks is an unincorporated census-designated place and Miami suburb in Miami-Dade County, Florida. Its name originated from a planned community of the same name.
Many exciting attractions in The Hammocks bring tourists from across the country. Buffalo Tigers Florida Everglades Airboat Tours is one of the top destinations, which takes you on an airboat ride through a location by Alligator Alley and lets you experience the wildness of the vast Everglades. The Coral Castle is another popular location, which was constructed out of oolite limestone by eccentric Edward Leedskalnin in the 19th century. Composed almost entirely of coral limestone, the local legend suggests that Leedskalnin used supernatural powers to move the heavy stones and construct the castle in the dead of night.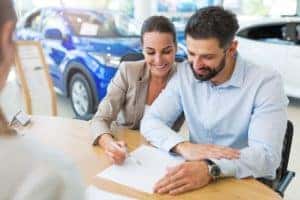 If you want to experience these unique off-the-beaten-path attractions in The Hammocks, FL, in a brand-new Mazda, consider a lease deal from our dealership.
Leasing Advantages
If you prefer to have new vehicles every few years, rather than keeping the same vehicle for its entire life, leasing is a great choice for you. Mazda leasing generally comes with lower monthly payments, a lower down payment, and a wider selection of potential vehicles, along with a short-term commitment.
The best part of leasing, however, is that you simply return the leased vehicle when the time is up and move on to the next option.  Still not sure if leasing is right for you?  Find out the differences between buying vs. leasing.
Mazda Lease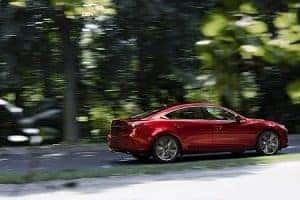 Options are important when you're choosing a new vehicle, especially if you're looking for a new Mazda. These vehicles have many features and trim levels packed with exciting amenities, so you want to be sure you're getting the right match for your needs.
Fortunately, our friendly sales team can help. We'll be happy to have a conversation about your lifestyle and driving needs to figure out what you're looking for in a vehicle, so we can recommend some options we believe to be the right match. We want you to be satisfied with your lease, so we'll work hard to make sure you're getting all the information you need to make your decision.
Explore Our Mazda Lease Deals near The Hammocks FL
If a lease sounds like a good choice, visit Ocean Mazda and check out our competitive Mazda lease deals near The Hammocks, FL. We can answer all your questions about the leasing process and help you find your favorite Mazda vehicle, so contact us or stop by today to see how we can help!
Searching for the latest offers...