Mazda Mobility Program Cash Bonus in Doral, FL – near Miami, Kendall & West Kendall (The Crossings)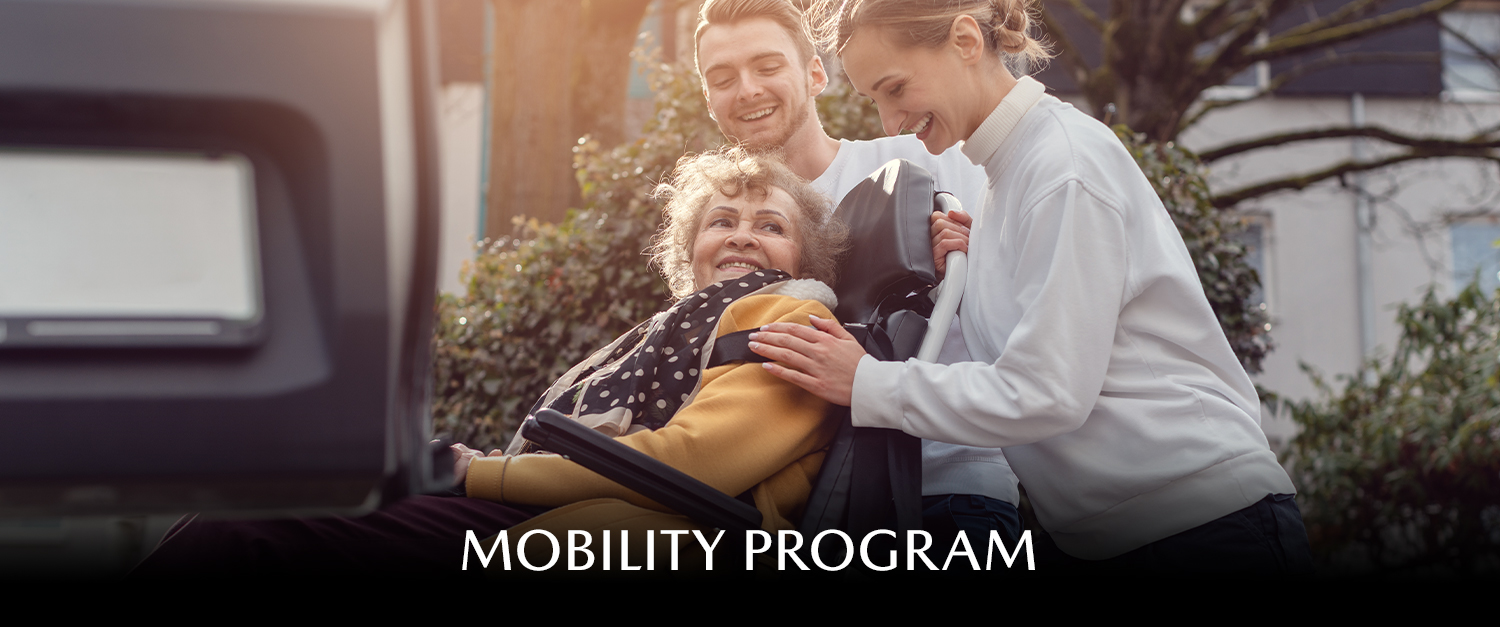 786-245-7429 | 9675 NW 12th St, Doral, FL 33172
Hours: Mon-Sat – 9:00 AM – 9:00 PM, Sun – 11:00 AM – 6:00 PM
Mazda Mobility Program Cash Bonus in Doral, FL ‐ near Miami, Kendall & West Kendall (The Crossings)
The Mazda Mobility Program, available at Ocean Mazda in Doral, FL ‐ near Miami, Kendall, and West Kendall (The Crossings) ‐ provides assistance with purchasing adaptive equipment for your new Mazda vehicle. Your ride keeps your life moving, and reliable transportation that meets your mobility needs is a necessity. Luckily, the team at Ocean Mazda is on your side. When you purchase a brand new 2019, 2020, or 2021 Mazda, we will reimburse you up to $1,000 toward the purchase and installation of adaptive equipment and mobility assistance1.
Which Vehicles Are Eligible?
The program is available on all new and unused 2019MY, 2020MY and 2021MY Mazda vehicles.
Only the original owner of the vehicle is eligible for the incentive.
What Will You Need?
A legible copy from an authorized Mazda Dealer of an original mobility owner's signed Bill of Sale or purchase contract for a new, unused Mazda vehicle
A copy of the current registration or title
A copy of the purchaser's current driver's license
A copy of the Mobility Assistance Claim Form
A legible copy of the paid invoice(s) by the original vehicle owner for the adaptive driving aids/mobility assistance equipment installed on the purchased vehicle by a qualified installation provider
A copy of the original vehicle owner's physician's statement identifying the specific need(s) for mobility assistance
The current owner's vehicle must be titled/registered under his or her name, and should match the name on the purchaser's current driver's license, or the address on the title or registration should match the address on the purchaser's current driver's license or other proof of residency (e.g. prior month's utility bill in name of purchaser at current address, current property tax bill in name of purchaser at current address).
What Equipment is Eligible?
Adaptive driving or passenger equipment includes, but is not limited to, wheelchair or other lift equipment, and hand or other driving controls.
We can't wait to get you into the new Mazda vehicle that suits your lifestyle. You can view our entire inventory online and even schedule a test drive directly from our website. We can't wait to see you!
Find Us