Mazda RX-8 Specs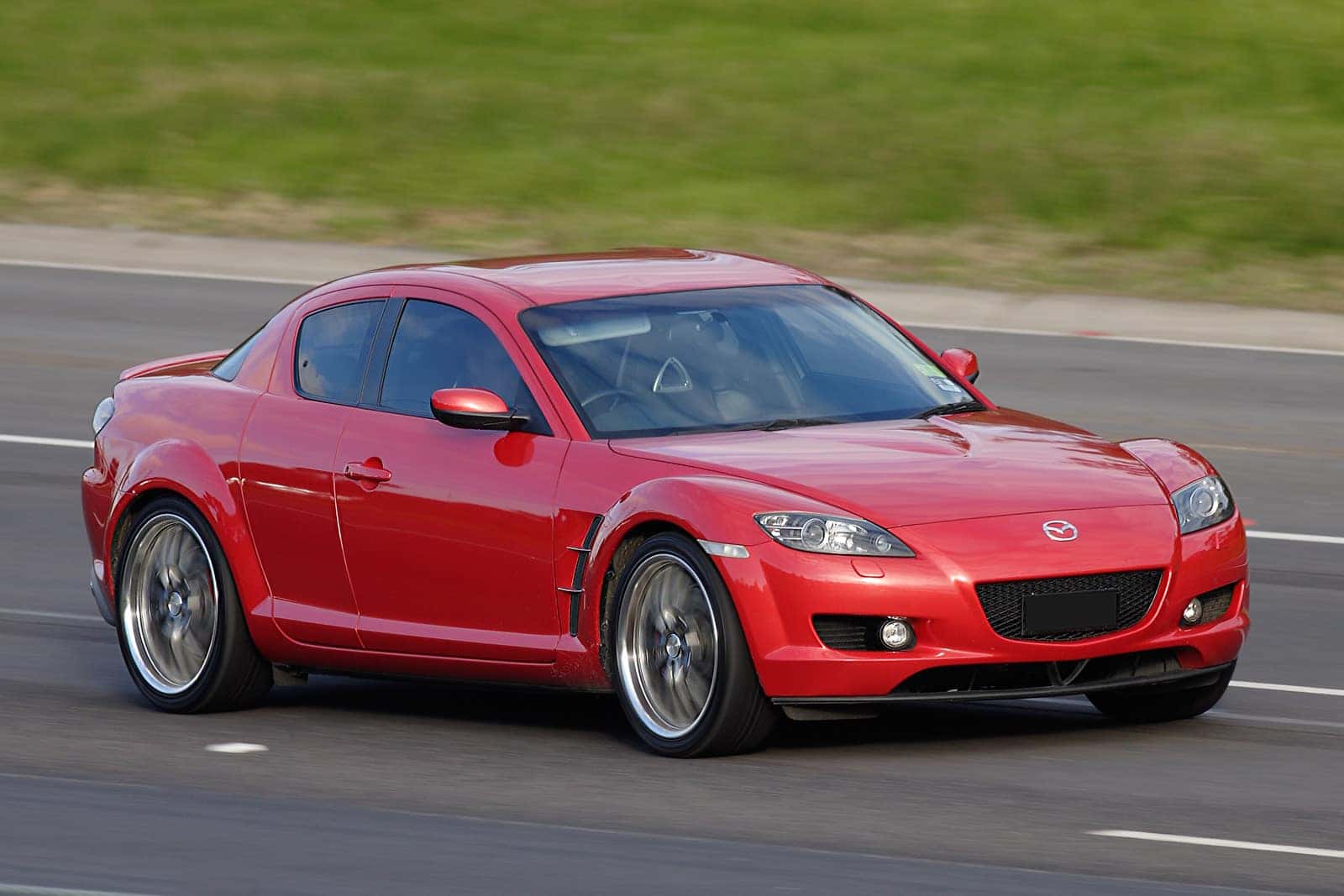 Are you interested in a Certified Pre-Owned Mazda sports car with intuitive maneuverability and just the right amount of horsepower? The impressive Mazda RX-8 is one noteworthy automobile that's sure to be on your shortlist of options to check out. Our Ocean Mazda team has come up with the following overview of Mazda RX-8 specs, so our neighbors in Doral, Miami, Hialeah, and Kendall can get a full understanding of what it's all about.
Engine and Performance Specs
Let's begin with what this top notch sports car has under its hood. The Mazda RX-8 is available with a 1.3-liter engine that can pump out as much as 232 horsepower along with its 159 lb-ft of torque. It can either come with a 6-speed shiftable automatic or manual transmission for a more responsive and intuitive driving experience.
The midsize 2018 Mazda6 delivers a similar 250 horsepower with its 2.5T engine and, with its available engines, the compact 2018 Mazda3 ranges from 155 to 185 horsepower.
Mazda RX-8 Interior Measurements
Easily seating four, the Mazda RX-8 provides you and your passengers with a comfortable ride inside the cabin. For instance, the front seats have plenty of space in all directions. The front headroom, shoulder room, hip room, and legroom give you ample capacity for optimal maneuverability. The headroom comes to 38.2 inches, the shoulder room is 54.8 inches, it has 53.3 inches of hip room, and there are 42.7 inches of legroom.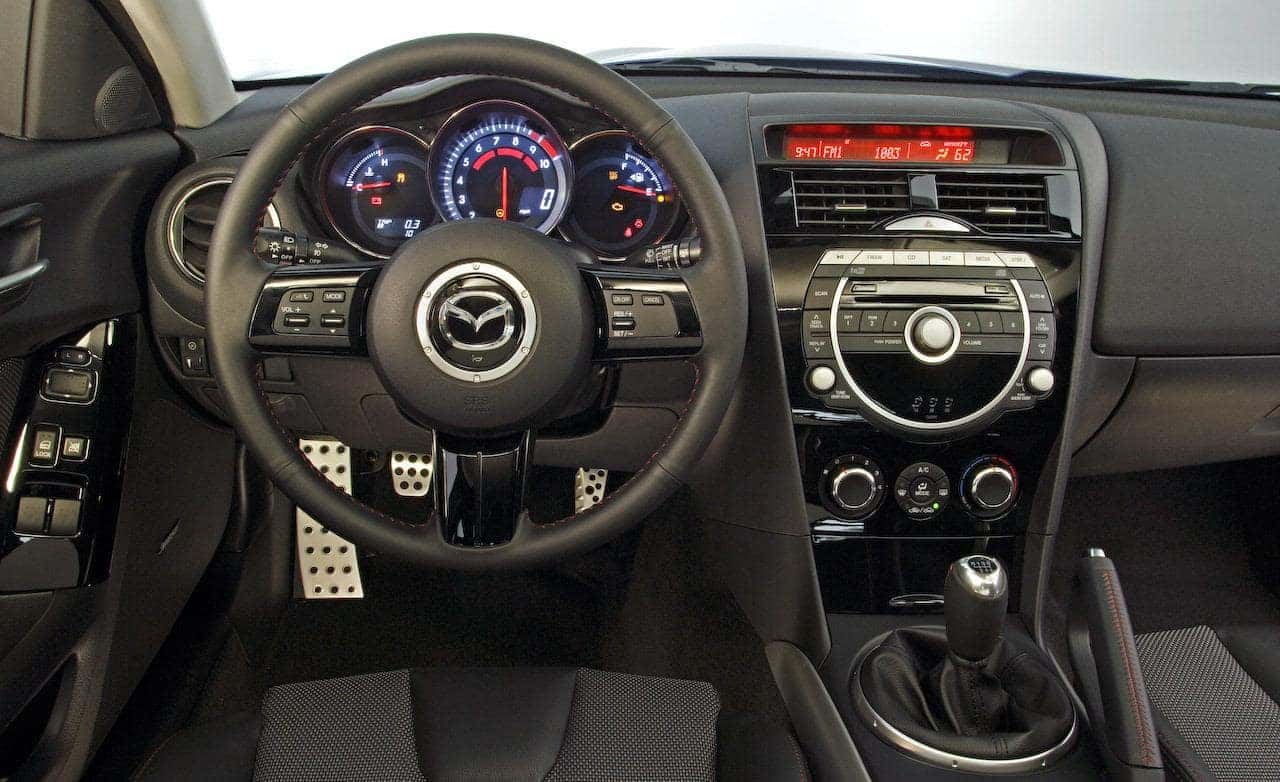 The seats in the back of the Mazda RX-8 are just as roomy. The headroom back there contains 36.8 inches, the shoulder room has 54.9 inches, there are 48.1 inches for hip room, and the legroom measures 32.2 inches. The Mazda RX-8 also gives you 7.6 cubic feet of maximum cargo capacity to work with.
The 2018 Mazda3 is also similar to the Mazda RX-8 in this regard. Its front headroom measures 38.6 inches, its shoulder room gives you 57.2 inches, it has a hip room of 55.5 inches, and its legroom is 42.2 inches. Again, the space in the back row is pretty close to that of the Mazda RX-8 with 37.6 inches of headroom, 54.4 inches when it comes to shoulder room, 53.5 inches in terms of hip room, and 35.8 inches of legroom.
Exterior Dimensions
Now that we've covered the interior, it's time to take a look at a few of the key Mazda RX-8 exterior specs. It has a curb weight of 3111 pounds and a ground clearance of 4.7 inches. This formidable sports car is 175.6 inches long, 52.8 inches high, and 69.7 inches wide. It also has a wheel base that comes to 106.4 inches, a front track that measures 59.1 inches, and a rear track of 59.3 inches.
The compact stature of the Mazda RX-8 means it has the ability to provide you with enhanced maneuverability when weaving in and out of those narrow city streets and curves.
Check Out the Mazda RX-8 in Person
If the above Mazda RX-8 specs pique your interests in taking it out for a spin to see how it handles on the Doral, Miami, Hialeah, and Kendall area roads, contact Ocean Mazda today to schedule your test drive.