Mazda Tires in Doral, FL – near Miami, Kendall, and West Kendall (The Crossings)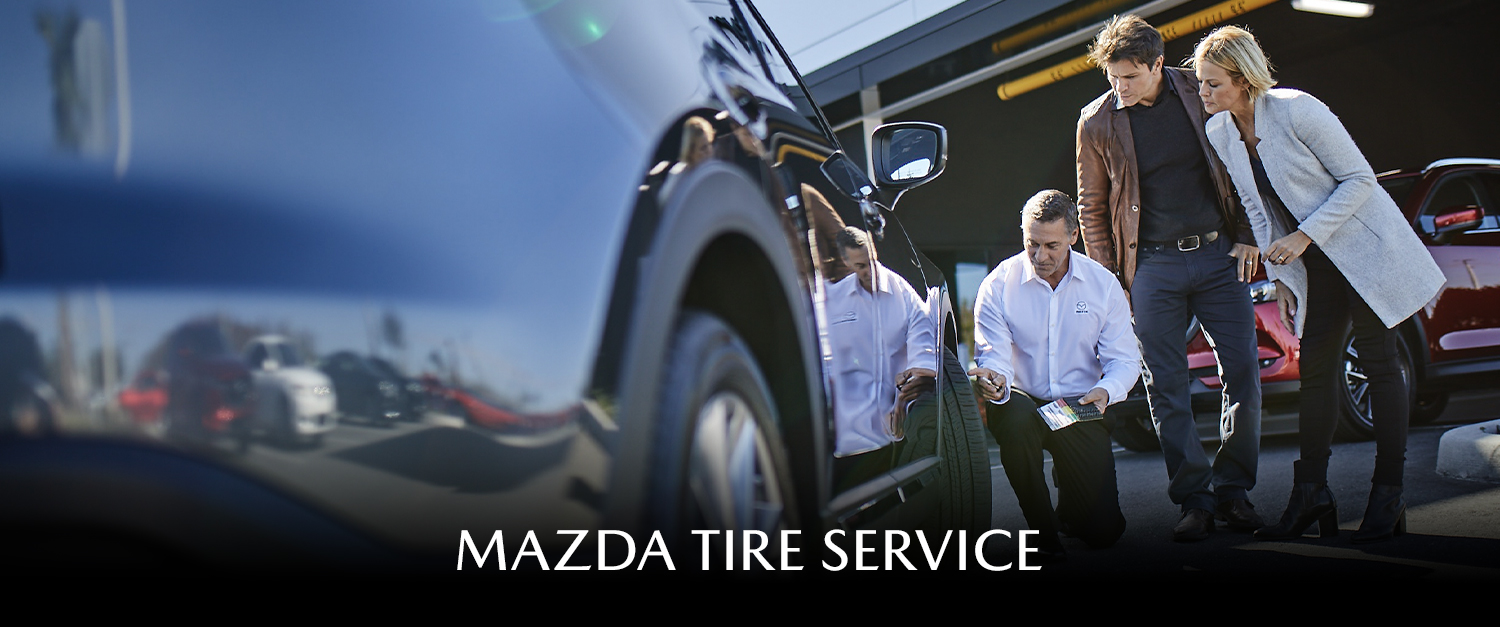 (786) 269-0715 | 9675 NW 12th St, Doral, FL 33172
Hours: Mon-Fri – 7:30 AM – 5:00 PM, Sat – 7:30 AM – 3:00 PM (No Appointments), Sun – Closed
Mazda Tires in Doral, FL ‐ near Miami, Kendall, and West Kendall (The Crossings)
When your car is riding on new Mazda tires from Ocean Mazda in Doral, FL, near Miami, Kendall, and West Kendall (The Crossings) ‐ you'll be able to keep your ride on the road for longer. The tires play a key role in your vehicle's performance and handling ability, so it's vital to maintain their quality and stamina. Whether you're driving in ideal conditions or venturing into new territory, the tread on your tires will eventually wear and need replacement. When they become completely worn, it's time for a new set. In the meantime, you can trust that the trained technicians and professionals at Ocean Mazda will keep them in great condition as long as possible, so you can reach your destination without any hassles.
Maintaining your tires' quality is simple and affordable. It all starts with regular tire rotations. When you bring your ride in for a tire rotation, you can trust that the tread is wearing evenly throughout, preventing skidding and improving handling and traction. At Ocean Mazda, we take the next step by repairing small issues, from patching and reinflation, to more significant needs like finding a new set of premium tires that work with your budget. You'll find a variety of name-brand options that are suitable for your everyday commute, and for those who want to venture off course, we offer specialty tires that will make your ride even more exciting.
When it's time to get your ride on a fresh set of wheels, we've got you covered. Don't forget to check our website for deals on new tires ‐ we have specials you won't find anywhere else. Our team is standing by and ready to assist you. Call today to schedule your appointment!
Find Us