Mazda3 Dashboard Light Guides

As a daily driver, it's important to be in tune with the diagnostics of your Mazda3. In order to be fully informed on how your car is doing, it's best to pay attention to your dashboard lights. That's why our team at Ocean Mazda has brought you this in-depth guide to the dashboard lights of the Mazda3.
Read more to learn what Doral, Miami, Hialeah, and Kendall drivers should do in response to some of the most important lights among their gauge cluster.
Check Engine Light
If you've spent a significant amount of time driving through your life, there's a chance you've encountered a check engine light once or twice. This very common light signifies a general malfunction within your engine that could be minor maintenance or a larger repair.
The check engine light will appear on your dashboard as an outline of an engine. There are many things that can set it off and so it's best to have your vehicle checked out as soon as possible if you ever encounter this light.
Brake System Warning Light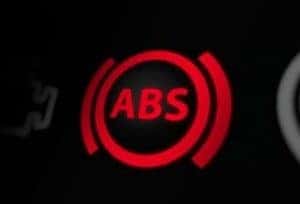 In the event that your brake system encounters a malfunction, your brake light will come on. This will look like an exclamation mark in a circle above the word "BRAKE".
Typically, this light is warning you that your brake system is encountering some kind of error that may hinder its function. In order to ensure safety on the road, it's best to pull over and call for help to ensure everything is okay with your brake system.
Automatic Transmission Warning Light
Your transmission is a very important part of your vehicle and so it's good to be aware if anything is wrong with it. Luckily, the Mazda3 offers an Automatic Transmission Warning light that appears on your dashboard as the letters "AT". To ensure that your transmission isn't damaged further, it's best to take your vehicle in for service quickly if you see this.
Electric Parking Brake Light
If you're using your electric parking brake, you'll have a unique light designed to tell you that it's on. This light will appear as a circle with the letter "P" inside it. Below that symbol will be the word "PARK". This light should go off when you turn off your electric parking brake.
Charging System Warning Light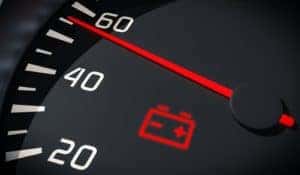 Your vehicle requires a good amount of electricity in order to run, and if your battery isn't receiving enough energy, your vehicle may stop completely. Your charging system warning light notifies you when your battery is receiving little or no charge. It'll look like a red battery with plus and minus symbols.
If you see this light come on, make sure to pull over and call for a tow to your nearest service center. Avoid using more electricity than necessary to ensure you have enough charge to get over to the side of the road.
Schedule Service at Our Dealership
If you have any of these warning lights activated on the dashboard of your Mazda3, we can help. At Ocean Mazda, we want to provide reliable care for drivers in the Doral, Miami, Hialeah, and Kendall areas.
Are you looking to have a check engine light diagnosed? Schedule a service appointment with us online or over the phone today!