Synthetic vs Conventional Oil
Motor oil is essential for protecting and keeping your engine functioning properly. So, you may be wondering whether to choose synthetic or conventional oil for your next oil change. At Ocean Mazda, we want our customers to be well informed about the different components of your vehicle, so we created this engine oil comparison. Car owners in Doral, Miami, Hialeah, and Kendall should read on to learn about the differences between synthetic and conventional oil to better select the right one for your vehicle's needs.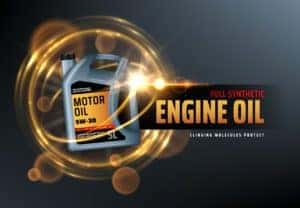 Synthetic vs Conventional Oil: What's the Difference?
Traditional motor oil is pumped from deep under ground and refined to be used in your vehicle's engine system. But, on the other hand, synthetic oil is artificially constructed with a controlled molecular size, leading to a higher level of performance.
The need for synthetic oil arose around 1929 when innovations in supercharged vehicles and machinery led to a need for oil that could withstand rigorous and extreme conditions. Synthetic oil was then skillfully crafted to withstand higher temperatures to help jets and industrial plants perform at their peak.
---
Advantages of Synthetic Oil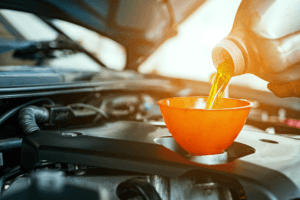 Even though you're not cruising to work in a powerful jet, you still want your commuter car to perform at a high level for a more efficient and enjoyable ride. So, the following are some of the benefits you'll enjoy when you select synthetic oil for your engine:
Additives protect and clean the engine
Improved fuel and oil economy
Quicker engine start time
Cleaner oil with fewer impurities
Lower emissions
Since this oil boasts fewer impurities, you can expect more miles out of each synthetic oil change than with conventional.
---
Synthetic vs Conventional Oil: Which Lasts Longer?
On average, your vehicle should get a traditional oil change approximately every 7,500 miles or twice a year. However, if your car is older or you have a turbo engine you may need to change it sooner at 5,000 miles.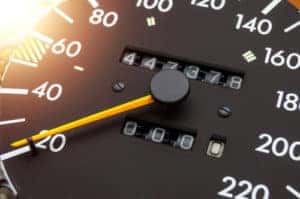 With synthetic oil, though, the cleaner construction and ability to withstand extreme heat better, helps it last 10,000 miles to 15,000 miles, meaning you may only need an oil change once a year. So, if you want the convenience of taking your car in for auto servicing less, synthetic oil may be the better option for you.
Get an Oil Change at Our Service Center Today!
When you're ready for an oil change, visit the service center at Ocean Mazda. Our technicians are highly trained to perform all the routine maintenance your car will need, such as oil changes.
We're experts in the field, so meet with us to discuss whether synthetic or conventional oil would be best for your vehicle as well as your Doral, Miami, Hialeah, and Kendall lifestyle. We'll explain the benefits of both options and answer any questions you have to ensure you're making a well-informed decision. Then, we'll perform your oil change efficiently to get you back to enjoying the thrills of the open road.
Contact our service center today to schedule your next oil change!