Used Car Dealer near Kendall FL
With so much to see and do around Kendall, FL, it may be best to opt for a used car over one straight from the factory. With the extra savings, you can enjoy a multitude of attractions without having to sacrifice performance. Used cars these days run better than ever before, thanks to increased standards across the industry.
Used cars have become a popular choice for many drivers throughout Kendall, and one could be perfect for your next ride. You just have to find a used car dealer near Kendall, FL, you can count on. Fortunately, Ocean Mazda has got you covered with a wide selection that's sure to have something suitable for you.
About Kendall FL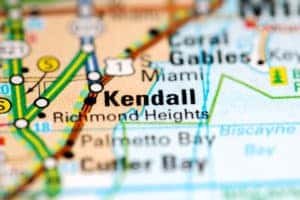 Kendall is a beautiful community in Florida that's home to well over 75,000 people. This town's history only dates back to the late 19th and early 20th century, but it has since grown to be an incredible place to live and work. Even devastating hurricane damage in the early 90s couldn't keep this community down, as it bounced back better than ever.
Unlike most popular spots in Florida, Kendall doesn't have a beach. With all its exciting attractions, however, it really doesn't need one. If you're a fan of shopping, you won't find a better place to explore than the Dadeland Mall, where you can find items of all kinds. If you need to have fun with the kids, head to the Jumpin' Jamboree or explore your creative side with Bash of Paint paint studio. All this and more is within your grasp when you have a quality used car.
About Our Dealership
Ever since we first opened our doors, our mission has been to provide our local community with stylish and reliable vehicles they'll be happy driving for years to come. Whether you're looking for an SUV, a sedan, or something else entirely, we're happy to provide. Having the inventory is just the beginning of what we can offer, however, as our service is unrivaled.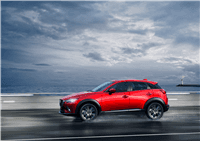 It's important that you have an enjoyable dealership experience, no matter what your automotive needs are. That's why you'll find our attentive team ready to help with the car buying process. One of our friendly team members will stay by your side the entire time to ensure everything runs as efficiently and easily as possible.
About Our Inventory and Services
We specialize in Mazda vehicles, but you'll find a wide variety of makes and models within our used car inventory. We're even happy to offer a select few certified pre-owned models that are as close to new as you can get. They're all guaranteed to perform like new after passing the lengthy inspection by our service department.
We believe that everyone is entitled to a vehicle of their own, which is why we've equipped our finance team with the tools to work with all kinds of budgets and credit scores. They have years of experience and connections with the best banks and lenders in town. You can always count on the best deals and lowest interest rates when you shop with us.
Visit Our Used Car Dealer near Kendall FL
When you're looking for a used car dealer near Kendall, FL, you can count on, Ocean Mazda is happy to help. We've cultivated an atmosphere and process that makes it easier than ever to get behind the wheel of a used car you'll be happy driving for years to come. Contact us today to learn more about everything we have on offer.