Used Car Dealer near Kendall West FL

Are you looking for a new way to get around Kendall West? New cars certainly have an undeniable appeal to them, but used cars are a great option for many drivers. They're financially friendly and still run reliably enough to last for years.
The main thing you need to consider when buying a used car is the dealer you're getting it from. Modern standards have increased over the past several years, so you can be sure you're getting the best vehicle for your dollar. For a used car dealer near Kendall West, FL, you can count on, look no further than Ocean Mazda.
Welcome to Kendall West
Home to 38,000 people, Kendall West is a lovely community found in southeastern Florida with a lot to offer visitors and residents alike. Often viewed as a sub-community of the larger Kendall, Kendall West can trace its origins back to largely the same time period. This area saw vast development in the early 20th century, where it has subsequently grown to be a great place to live and work.
Kendall West itself is largely residential, but there's still plenty to do in the surrounding areas, if you're looking for a bit of adventure. The Miami Peacock Adventures are available if you're looking to get some fishing done. Additionally, numerous specialty shops can be found here—there is even a symphony in town you can attend. Wherever you plan on going, a used car can get you there in style, if you get it from the right place.
Explore Our Dealership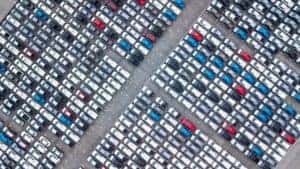 Our dealership is the best place to find a used car, but that's just the beginning of what we can offer. From the moment you walk through our doors, you'll be greeted by one of our attentive team members seeking to fulfill all your automotive needs. We're happy to offer as much or as little help as you like. Remember, you're always behind the reins when you're here.
We cater to all kinds of drivers here, so don't hesitate to come, no matter what you're looking for. Our team is specially trained to listen to your specific needs then alter their service to best accommodate what you're trying to get out of your experience. Simply describe what you're looking for, and one of our experts will find the perfect fit among our expansive lot.
Peruse Our Inventory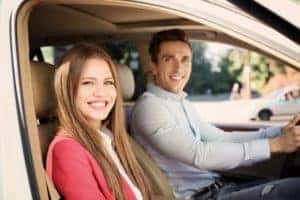 Finding the right used car is easy, considering the hundreds of options we have to offer. With that much diversity, you never have to worry about settling for something less than what you wanted. See everything we have on offer for yourself right here on our site. We keep our online database constantly updated, so you'll always have access to the latest information.
At our dealership, we strive to be your one-stop shop for everything automotive. That means that even after you've made your purchase, we can help you keep your vehicle in top shape for years to come. With the help of our service professionals, all your regular maintenance needs are entirely taken care of. They're equipped with all the latest advanced tech, so you know they'll be efficient.
Visit Our Used Car Dealer near Kendall West FL
Finding a used car dealer near Kendall West, FL, is easy with Ocean Mazda. With our hundreds of used vehicles on offer and friendly team members who know our inventory inside and out, you can get behind the wheel of a used car you love in no time. Visit us or get in touch to discover more about everything we can do for you.