Windshield Wiper Replacement

Having clean wiper blades is an important part of maintaining your vehicle properly and the signs of worn wiper blades can hinder your visibility. It's for that reason we at Ocean Mazda want to show Doral and Miami drivers when and how they should replace their windshield wipers.
Contact us to learn what Hialeah and Kendall drivers can do to ensure that their wiper system is up to date on all its replacements.
When Should You Replace Your Windshield Wipers?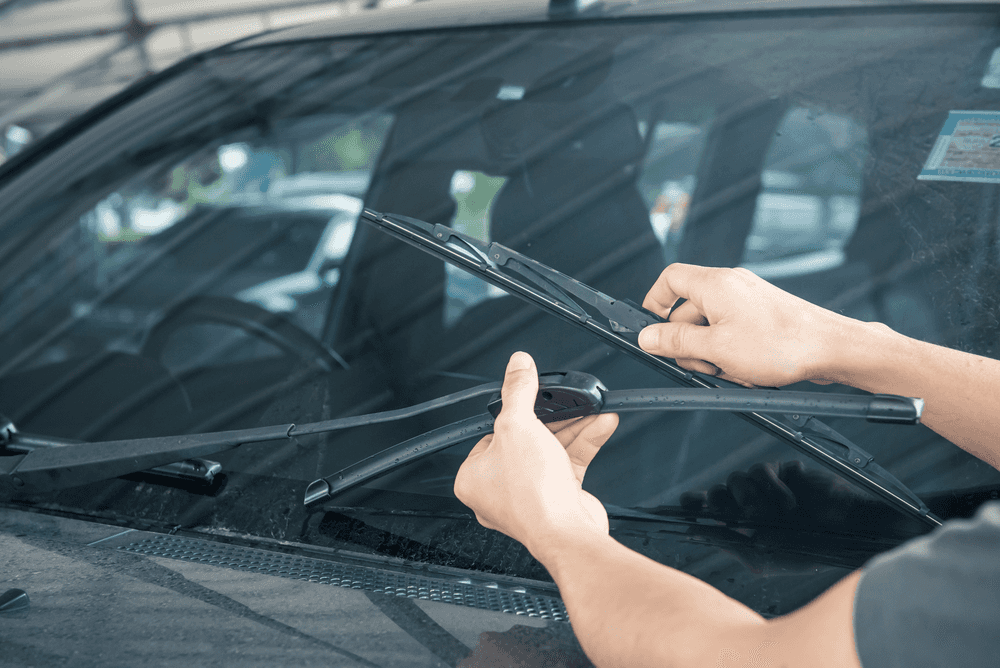 Your windshield wipers are an important part of your vehicle, providing safety by giving you extra visibility during rainstorms. They're an important tool to have with your car and so it's a great idea to always stay on top of their health.
It's generally a good idea to change your wiper blades every six months to a year depending on how much wear they go through. However, if you find that your windshield wipers are starting to streak or otherwise decay, you should always get them replaced quickly. Not replacing your wiper blades when they're in poor condition can lead to decreased visibility on the road.
What to Look Out for in Worn Wiper Blades
If your wiper blades are worn, you'll likely see a few signs simply by watching them in operation. The biggest sign is when they start leaving streaks or the squeegee starts physically falling off. If you're seeing streaks it could be a matter of the squeegee being dirty or collecting debris from fallen leaves or dirt.
Streaking and worn out squeegees can also be caused by the physical drying out of the squeegee itself. If your wipers aren't used often and maybe you live in a dry climate, they may become worn out more often. Simple aging can be a major cause of wear and tear on your wiper blades so it's good to keep them up to date often.
Another thing to look out for when finding if your wipers need to be replaced is simply to physically inspect them. If the joints of the wiper appear rusted or the squeegee has become brittle, that's a good time to switch them out for new ones. If you think your windshield wipers need to be replaced, schedule a service appointment today!
How to Replace Wiper Blades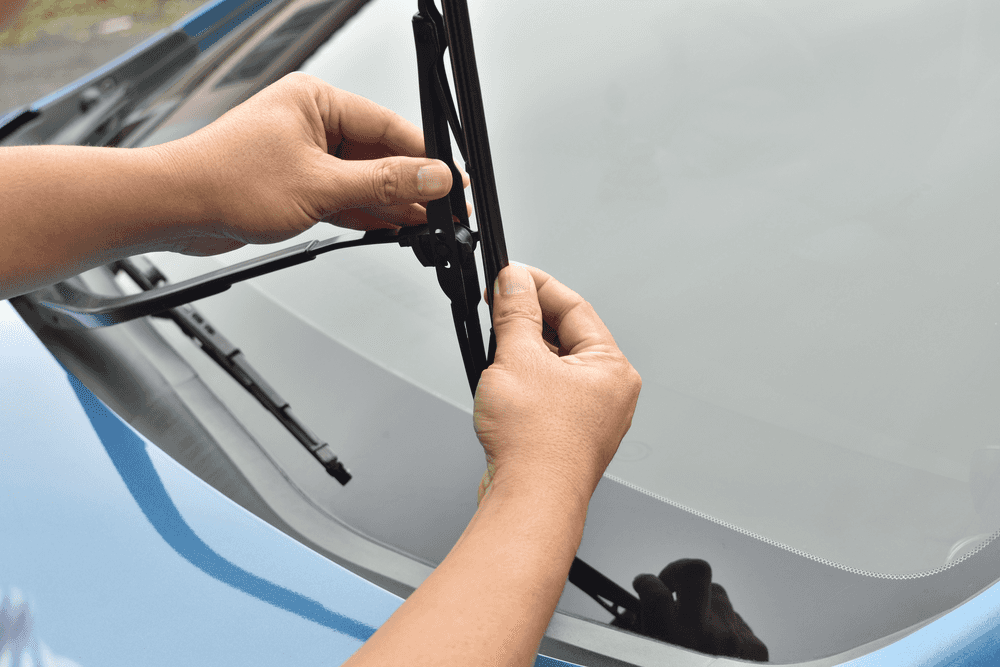 Replacing windshield wipers is actually very easy and shouldn't take too long. The process really involves only a few steps:
Locate your windshield wipers release tab for the blades.
Pull on the release tab and then pull downwards to release the blades.
Then twist the blade so it's along the arm, from there it can be pulled from the arm.
From here you can put your new wiper blades just like you took them off but backwards this time.
Replacing your wiper blades is simply a matter of locking them properly into the arm.
How to Maintain Your Wiper Blades
Replacing your wiper blades is simple and easy but there are a few tips you can do to make sure your wipers last longer. In general, it's a good idea to inspect your blades every now and then and clean them as necessary. It's also very important to avoid using your wiper blades unnecessarily on dry glass or to remove ice from your windshield.
Replace Your Wiper Blades at Our Service Center
If you're due for your next windshield wiper replacement, it's always a good idea to get that done as soon as possible. At Ocean Mazda, we can provide Doral, Miami, Hialeah, and Kendall drivers with reliable windshield wiper replacements at our service center.
Are you looking to have your windshield wipers replaced? Visit our service center or call to schedule an appointment today.