Eat Your Way Around the World near Doral FL
If your appetite can't be contained to one continent, Doral, FL, is the place to be. We found three top-quality restaurants that bring you authentic cuisine from all over the world. Let's take your taste buds for a trip.
First Stop: Japan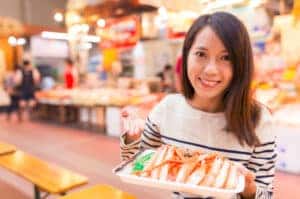 Dragonfly Izakaya & Fish Market is a modern Japanese pub, or Izakaya, that creates its dishes with imported Japanese fish and farm-fresh produce.
If you're craving an authentic Japanese seafood dish, this is the place to go. The staff recommends the Big Eye Tuna Kobachi, made with cubed tuna, a spicy sesame oil blend, avocado, togarashi (chili flakes), and puffed rice. Or order a classic California Roll (or five) off the Chef's Select Menu.
Follow them on Twitter for photo contests that could win you a free lunch.
Layover: Spain
Bulla Gastrobar (pronounced Boo-Ya) is a casual tapas restaurant inspired by the most popular gastrobars in Spain. This restaurant only serves the highest-quality dishes, featuring tapas, house specials, and hand-crafted cocktails.
Go for brunch and choose three items from the tasting menu. Delight in the Huevos Benedictinos with crispy chorizo, asparagus, and hollandaise sauce. Salivate over the piquillo peppers, cipollini onions, tetilla cheese, and truffle fries atop the "Bulla" Burger. Finish it off with Blueberry & Ricotta Pancakes (no translation needed!).
Visit their Facebook page for a look at new menus and special events.
Final Destination: Perú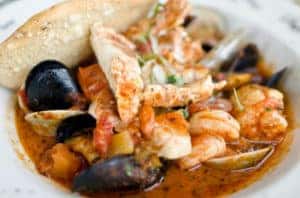 Finish out your trip with a visit to Divino Ceviche. Helmed by a graduate of the Cenfotur School of Peruvian and International Gastronomy in Lima Perú, this restaurant is sure to tickle your taste buds.
For a visual treat, order the colorful Tallarin Verde Con Lomo Saltado. This is a spaghetti tossed with a Peruvian-style pesto. It's topped with a Peruvian stir-fry of beef, onions, and tomatoes, marinated in cilantro, soy sauce, and garlic. Or, try the fried cassava balls filled with mozzarella cheese and served with Huancaina sauce.
Follow them on Instagram for pictures of their most gram-worthy dishes.
Book Your "Flight" Today
If your mouth is watering, do it a favor and pay these restaurants near Doral, FL, a visit. Click over to each of their websites and book yourself a table now.