Everything You Need to Know about the 2018 Miami-Dade County Fair
What's up, Miami-Dade County! Are you ready for the adrenaline-filled 21-day event that is the 67th-annual Miami-Dade County Fair (also known as the Youth Fair)?
To give you the low-down on what's up at this year's fair, we've created this all-you-need-to-know guide.
The When and the Where of the Youth Fair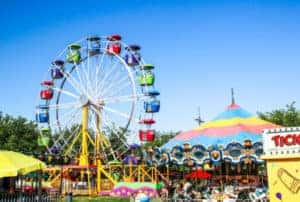 The 2018 Miami-Dade County Fair will be held on March 15-April 8, with the exception of March 19-20 and April 2-3.
The fair is open late every day, but opening and closing times vary day-to-day, so check the schedule for details.
There are also special opening day ticket offers, so head on over to the Fair Expo Center Grounds on March 15!
Events
As the largest fair in Florida, the 2018 Youth Fair is sure to be a blowout. There's something for everyone, so come for the 90+ rides, stay for the livestock and agricultural competitions, and stay even longer for the live concerts and high-energy shows!
Events to look forward to include:
Concerts from Nelly and TLC
The "Carnival on Ice" ice skating show
The Royal Hanneford Circus
Show-Me-Safari petting zoo & pony rides
Light Up the Night robots
Check the events page for a full line-up of all of the acts you'll see during the 21 days of the fair.
Student-Focused Initiatives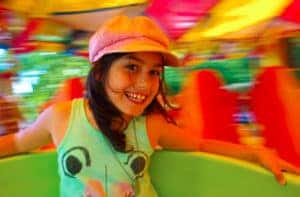 In addition to a world of fun, the Fair is also a place to support our local students. The Miami-Dade County Fair & Exposition, Inc. partnered with the Miami-Dade County Public Schools to showcase artistic, academic, and athletic talents of 63,000+ public, charter, private, and home school students.
The Miami-Dade County Fair & Exposition, Inc. awards scholarships every year, giving out $530,000 in academic scholarships, cash premiums, plaques, and awards in 2017 alone. Over the past 67 years, they have invested over $11 Million in education, youth achievement, and South Florida agriculture.
Be There! The Fair™
There's so much to see and do at the 2018 Miami-Dade County Fair; you should definitely check it out.
And, if you're even more curious, head over to their Facebook page for updates on concerts, contests, and volunteer opportunities.
See you at the fair!