Best Art Classes near Miami FL

Miami is a colorful city with many art classes for budding artists to hone in their artistic skills. No matter your current art ability or the type of art class you're looking for, Miami has something to fit every artist's needs. To help you find the best studio for you, we've put together this list of several art classes near Miami, FL.
Excited about taking your art skills to the next level? Continue reading to learn more about some of the art classes available to you.
Fostering Innovation: Art Classes near Miami, FL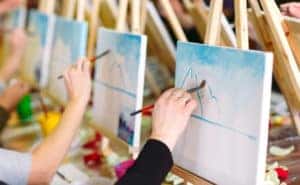 Art Classes in Wynwood is a great middle ground of art classes. Both novice and professional artists will learn just as much about painting as fun they'll have. They offer several art classes for different age groups. As big believers in expression through the arts, Art Classes in Wynwood provides classes for children as young as five years old. They believe that through art, children are able to gain self-esteem, creativity, and concentration skills.
For teens, Saturday classes are offered in areas like photography, fashion design, sculpting with clay, and cartooning. Additionally, middle and high school students are welcome to addend their portfolio preparation art classes. These classes will prepare those who are applying to art magnet schools for the following year through building a portfolio and providing insight on the school audition process.
Art Classes in Wynwood also offers morning and early afternoon adult classes on mediums such as painting, sculpting, drawing, and jewelry making. Start your Monday morning off right with their Meditation & Color art class.
Relaxed Miami Art Classes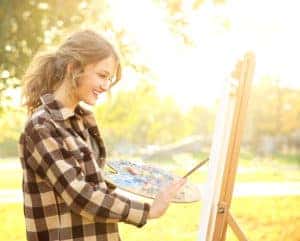 For those who are looking for a fun art class experience, we recommend visiting Paint 'N Hang. In addition to traditional painting classes, this art studio also specializes in terrarium making, sculpting, resin work, and general crafts.
If you're looking to paint your art classes to the next level, check out some of their trips. Yoga 'N Paint is a one-hour yoga session to get the creative juices flowing. Afterward, you'll enjoy two hours of imaginative paint time. For those looking to have a more immersive paint session, sign up for their Hike 'N Paint sessions. A handful of students will hike to a preferred location and spend time painting, enjoying refreshments, and the overall fun of painting.
They also offer daily specials like:
College night
Workshop Wednesday
Ladies night Thursday
Fridays 'N Saturday
To learn more about their art classes and how you can host a party there, visit their Facebook page.
Traditional Art Classes
If you're on the hunt for high-quality, professional art classes, we recommend checking out Sofia Art Academy. Upon enrolling, pupils of all ages will learn traditional and classical styles of art in these semi-private classes. The bulk of their art classes include children, adult, and portfolio prep classes.
Check out some of these art class highlights:
Class Type

Class Features

Children Art Classes

Classes offered starting at five-years-old

Teachings under the supervision of master teachers

Acquire fundamental skills in drawing, perspectives, color balance, and more

Adult Art Classes

Classes available for any experience artist

Acquire skills to become a fine artist

Under the guidance of highly trained instructors

Art Portfolio Preparation Art Classes

Potential for acceptance into the most prestigious art schools and design colleges

Possible scholarship opportunities

Be recognized as a highly trained classical-style artist
To view some of their current students' artwork, check out their Facebook Page. There, you'll also find information on events and camp offerings!
Let's Get Creative
No matter your skill level as an artist, there are many fantastic art classes near Miami, FL, that will help foster your creative growth. By checking out any of our recommended studios not only will you gain a stronger understanding of the arts, but you'll have a great time while doing so.
Check out these art classes today!