Get Your Grub on at These BBQs near Hialeah FL

Looking for a new BBQ stop for you and your family to enjoy? We've created this list of three of the best spots in Hialeah to get homestyle or authentic Cuban BBQ. Read on to learn more about the different offerings of these restaurants and get ready to work up an appetite!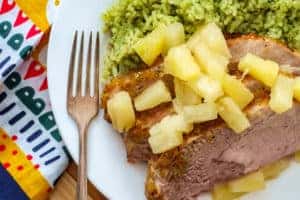 Since 1995, Mesa's BBQ has been serving its community with authentic Cuban dishes. Their staff begins each day by preparing items like Chicharon de Puerco (pork belly) and Maracas de Puerco Asada (grilled pork) to bring you only the freshest guajiro recipes from the Cuban countryside. So, if you're looking to try something new or discover authentic food to remind you of your heritage, Mesa's is the place to be!
They also feature breakfast options, so you can enjoy their delicious food any time of the day. Make sure to follow them on Facebook to learn more about their menu.
Family owned and operated, Mr. Cobbs BBQ & Wings is a great restaurant to try for homestyle BBQ. With options for the whole family from ribs, pasta, chicken wings, pork, and mac and cheese, you're sure to find a new favorite dish at this establishment.
Want to impress your guests at your next birthday party or workplace event? Mr. Cobbs offerings catering as well! Connect with them on Facebook to learn more and see pictures of their mouth-watering BBQ.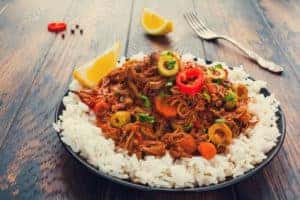 After trying out Mesa's, head over the One Two Three BBQ to continue enjoying authentic Cuban cuisine. Gather your family and friends and order from this family-owned take-out restaurant. You and your guests will love the flavors of their Churrasco (skirt steak) and Chori-Pollo (chicken and sausage).
One Two Three provides cantina services and party packages as well to help you spice up your next function. Follow them on Facebook to stay up to date on their holiday hours and lunch specials.
Hungry?
Ready to try out some great BBQ spots? With three distinct menus offering delicious and flavorful BBQ options, these three restaurants are sure to offer delicious meals for many weekends to come. Check them out today to get an authentic meal. And don't forget to follow them on Facebook so you don't miss out on any new menu additions!