Best Boutiques near Miami FL

Looking your best is important. Check out this guide to the best boutiques in one of Florida's–and the nation's–most fashionable cities. We know that you'll enjoy your makeover!
Beach Boutique Miami
Beach Boutique Miami carries a bunch of different chic designers in store, from Ulla Johnson and Raquel Allegra to Nili Lotan and L'eau Et Moi. And, if those names weren't enough to excite you, how about Warm NYC? Regardless of your taste in fashion, following them on Instagram is one of the easiest first steps that you can take towards a better you–the you that you've been dreaming about meeting for a while.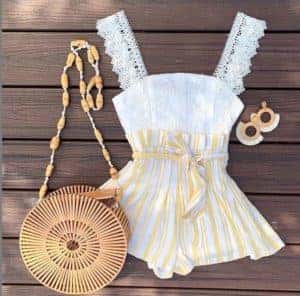 Lotus Couture
Then there's Lotus Couture, where you can find an impressive selection of dresses, bottoms, tops, and activewear. One of the coolest things about this shop is that they actually design a ton of their clothes in-house, which means that you're always wearing something unique when you shop here. In fact, it might be so unique that nobody else has it yet. You can see some of what we're talking about on their Instagram.
The Boutique
Last, but certainly not least, The Boutique is where you go when you want to get that go-getter attitude.
Not sure what we mean? Well, a picture is worth a thousand words. Since their Instagram has over 6,800 pictures, that's like the equivalent of 6.8 million words–all painting a picture of what you could look like in their clothes. You can even order a gift card online for a friend, even that friend is your future self.
Shop at one of these Miami boutiques today–online or in person!
We get it–not everybody is in the mood to go out all the time. It's lucky for you, then, that Beach Boutique Miami, Lotus Couture, and The Boutique all offer online shopping. Order from the comfort of your couch!