Enjoy a Cold One at These Breweries near Doral FL
Looking for a new happy hour spot to meet up with your friends after work? Or are you just a lover of craft brews? Either way, these Doral breweries are sure to delight your taste buds. Featuring unique flavors and an unrivaled atmosphere, the following breweries are great spots to unwind and enjoy a cold beer with friends. So, read on to learn more!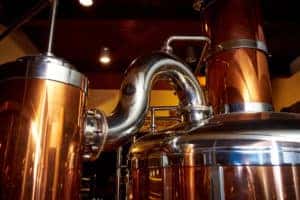 Biscayne Bay Brewing Company was founded in 2012, and in 2014, they opened their doors to the public. Ever since then, they have been serving thousands of patrons a year at more than 250 locations throughout South Florida. With brews like Double Nine IPA, a blend of three different hops built on a Scotch foundation, it's easy to understand why they are so popular.
This brewery and eatery is constantly buzzing with exciting events such as Ladies Night and Craft Bottle Beer Share. So, make sure to follow them on Facebook to stay updated.
The team behind Tank Brewing Company is mashup of different cultures and backgrounds, but they're united by their unique "liquid innovation." Their love of home brewing quickly took this crew to the big leagues with The Tank and they now offer a 25,000-square-foot facility with 16 taps for you to enjoy. Once the first drop of Sunshine Cuddles, a tart fruited blonde brew with flavors of guava and key lime, touches your tongue, you'll instantly see why they're rate one of the fastest growing craft breweries in the U.S.
New flavors are continuously being dreamt up at The Tank Brewing Company, so follow them on Facebook today to stay up to date with their latest innovations.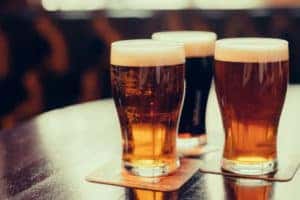 Funny brew names like Koopa Troopa and Bear With Me aren't the only things to love about Tripping Animals Brewery. This independently and family-owned brewery wants to make you a part of their family the moment you walk in the door. Beer runs in this family's veins with Tripping Animals originating in Venezuela in 2011. After traveling the world and experimenting with new tastes, their company came to Miami and have been dedicated to supporting the community through high-quality craft beers ever since.
Follow Tripping Animals Brewery on Facebook today to see how their unique flavors—and name—help them stand out from the crowd.
Hop into These Breweries Today!
Whether you're enticed by the mission of Tripping Animals Brewery, the personality of The Tank Brewing Company, or the heart of Biscayne Bay Brewing Company, you can stop by theses breweries today to see what sets their brews apart from the rest. And don't forget to follow them on Facebook to stay up to date with all their exciting events!