Brunch It Up near Doral, FL
When you're having a slow and easy weekend morning, there's nothing better than crossing breakfast and lunch off your list in one fell swoop with a mimosa on the side. Here are some of the best places we found around Doral for indulging your brunch cravings.
94th Aero Squadron Restaurant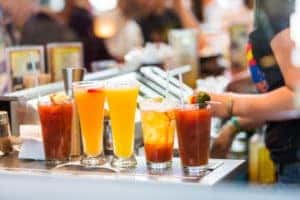 Overlooking the runway of Miami International Airport, diners at the 94th Aero Squadron Restaurant can watch planes take off and land, and even listen to ground traffic control through headphones. This restaurant serves a buffet of laidback gourmet fare every Sunday from 10 AM to 3 PM.
Grab yourself a slice of honey baked ham before making your way to the breakfast station to load up on waffles and omelets. Be sure to get a plate of chicken fricassee from the hot entrees station on your way back to the table.
And, of course, don't forget your bottomless champagne, mimosa, or orange juice! Check them out on Facebook for mouth watering pictures of their menu items.
Blue Matisse Restaurant
Blue Matisse Restaurant puts you right in the middle of the action by featuring a Chef's Table concept, a rotating selection of ceviche, a live-action station, and interactive cooking.
In addition to the daily buffets, our favorite á la carte dish is the All American Breakfast, which serves up fresh juice, a bakery basket, two eggs, a choice of breakfast meats, and an option of potatoes or fruit salad. The meal comes with coffee or tea.
Follow them on Facebook for updates on events and special menus.
Marfil Bistro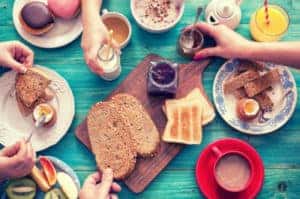 Mediterranean meets modern at Marfil Bistro, which offers a fusion of Mediterranean flavors in a beautifully designed space. If you want to take your taste buds on a tour of the world, this is the place to go.
Take on an American classic with a Gourmet Omelette stuffed with ricotta, spinach, roasted red pepper, Portobello, and smoked bacon. Or, head to Venezuela with a breakfast of two mini arepas, black beans, white cheese, and shredded beef.
Finish off with a trip to Ireland and order an Irish coffee. Visit their Instagram for mouth watering images of their delectable dishes.
Make a Reservation Today
Any of these restaurants would be a great way to brunch it up. If you can't decide, try all three on different weekends. Go ahead and make your reservations now to save your seat at the table!