Fresh Burgers near Fort Lauderdale FL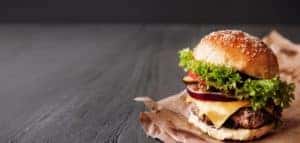 A fresh burger that's prepared by a knowledgeable and creative chef offers you a great grilled meal every time. When you're craving a juicy half-pound of ground beef, visit one of the best burger spots near Fort Lauderdale, FL.
Al Carbon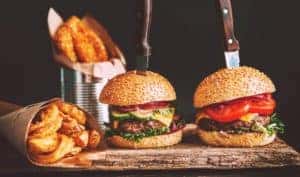 An eclectic bar with a great craft beer selection always makes for a great hangout. At Al Carbon, you'll find that great atmosphere taken to another level with fresh gourmet burgers on the grill.
You can always taste when something is made with care and cooked over charcoal. Here, every one of their grass-fed beef patties is thrown onto a wood-fired charcoal grill to give them that distinct flavor.
Another thing that makes their burgers unique is where you'll find the ingredients. Their menu features over a dozen stuffed burgers, with the cheese and sauce waiting for you inside the patty.
From Swiss cheese and mushrooms inside the Al Carbon burger to cheddar sauce and guacamole in their sliders, there's so much packed inside this premium beef.
While you're unleashing these dynamic flavors, you'll be surrounded by culture. They have their own art gallery inside the bar.
For news about what local artists are being featured or updates on their craft beer selection, follow Al Carbon on Facebook.
Burbowl Restaurant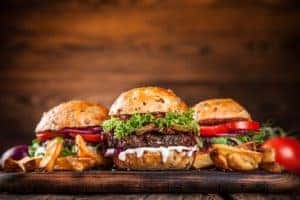 What if you could customize your burger and then have it prepared by an expert chef? Well that's the dining experience you'll get in downtown Miami at Burbowl Restaurant.
From the meat and bun to what toppings you'd like, your meal here is your own personal design. All their ingredients are fresh and never frozen, including their 100 percent Angus beef, pulled pork, and all-natural chicken.
Choose your meat then decide if you want it on a potato or pretzel bun. Then, you'll be able to pick all the toppings you want like bacon, jalapenos, or a fried egg. There's also a variety of sauces like Cilantro, BBQ, Garlic Chipotle, and their Juicy Secret Sauce.
They've got lighter fare and vegetarian-friendly options, too. All meats and toppings are available in a lettuce wrap, plus they offer fresh veggie burger patties. If you're trying to cut carbs out of your diet, all the same options are also available in a bowl.
Follow Burbowl Restaurant on Facebook to get updates on their ever-evolving list of available toppings and sauces.
Vegas Burger Bar
A neighborhood bar with great beer and burgers is an ideal spot to head to for dinner or watching the game. At Vegas Burger Bar, you'll find a dynamic burger selection and over 130 beers to pair them with.
These well-crafted sandwiches will have you coming back for more. You'll need one of those cold beers after eating the Fireman; it's topped with pepper jack cheese, homemade chipotle sauce, and jalapenos.
You can also get some local flavor in your meal with the Cuban burger. Its patty is a combination of beef and ground chorizo.
There's plenty of TVs around the bar, so you can swing by for gameday. Settle in when your team is on and start working on The Works burger—it features Monterey cheese, green peppers, onions, and mushrooms.
To find out what beers they're rotating in their selection and hear about their specials, follow Vegas Burger Bar on Facebook.
Grilled to Perfection
To take your taste buds to burger heaven, visit the best burger spots near Fort Lauderdale, FL. All three offer a laid-back atmosphere and fresh, flavorful food.