Three Must-Visit Coffee Shops near Miami FL


For some, coffee is a perfect pick-me-up. For others, it's a way to relax. Whatever your reason for drinking this popular beverage, there's something special about enjoying a good, solid cup of coffee. If you have a craving for a quality cup o' joe, check out our three favorite coffee shops in the Miami area!
Panther Coffee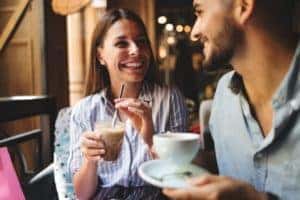 Named the "Most Beautiful Coffee Shop in Florida" by Architectural Digest, Panther Coffee is a great place to sit for a spell and sip on a latte crafted by talented baristas. They have five locations throughout Miami with their newest one opening in MiMo.
Panther Coffee small-batch roasts their coffee beans which they sell by the pound or wholesale to local retailers. For an absolute treat, try the 1985 Espresso blend. It's a classic espresso with notes of milk chocolate and toasted almond. If you're running behind, they also have an app so that you can order ahead and have your coffee waiting for you when you get there.
Follow them on Facebook for artsy photos, words of inspiration, and beautiful latte art.
Vice City Bean
If you want to visit the friendliest coffee shop in Miami, Vice City Bean is the place for you. This bright, welcoming, and social coffee bar is located in the Arts & Entertainment District. They serve a full menu of artisan coffee beverages including lavender lattes and nitro flash-chilled cold brew. If you're hungry, you can also enjoy a sweet or savory toast, house-made donut, or Jambon-Beurre sandwich.
They also sell their coffee by the pound or glass as well as reusable coffee cups for the eco-conscious coffee connoisseurs. Check out their Instagram for shop updates and information on events going on around the city.
All Day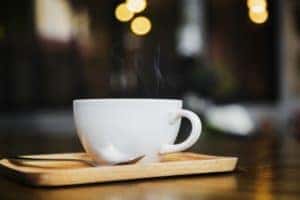 All Day was founded in 2016 by Camila Ramos and Chris MacLeod. Camila was a competitive barista, winning the Southeast Barista Championship in 2014, so you know they can make a competitively great cup of coffee. They've received consistent accolades from national publications including Vogue, who named them "the best cup of coffee in Miami." The New York Times also puts them "on the must-visit list of coffee fanatics."
They source all their coffees and ingredients locally, so whether you order a hot-drip, pour-over, or a double shot of espresso, you know that every drop is Florida-made. If you're feeling hungry, they also serve eggs from local farms as well as homemade pastries, even serving beer and wine in the afternoon and evening.
Visit them on Facebook for photos of their signature menu items.
Order a Double
If you want a cup of something special in an inviting and inclusive atmosphere, stop by any of these coffee shops next time you're out and about in Miami. Enjoy!