Best Finger Licking BBQ near Miami, FL
If you are a food lover, you know great BBQ is complex because it depends on geography, the messy experience, and of course, the sides. It can be a spiritual experience of sorts when that sauced-up (sweet, spicy, or vinegary) piece of perfectly cooked meat connects with your taste buds.
Some of the best BBQ spots are near Miami, FL, and the ones below deserve to be checked out!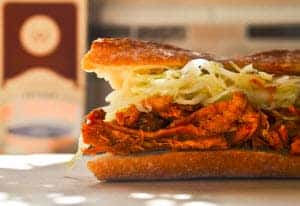 Sparky's Roadside Barbecue was started in 2010 by two close friends and chefs who love great barbecue and good times. They incorporate many different regional American styles of barbecue, which is evident in their rubs and six different sauces.
Favorites of frequent customers include Sparky's Cajun Crawfish Roll with Cajun crawfish salad on a grilled roll and Tyler's pressed sandwich with beef brisket, pulled pork, sautéed onions, and American cheese topped with BBQ sauce.
Shorty's Bar-B-Q restaurant and catering service have been serving up heavenly barbecue and sides to the residents of the Miami area for over 65 years.
From the baby back and spare rib combo plate, to the key lime pie or pecan pie, you can't go wrong with any of the delicious items offered at Shorty's Bar-B-Q.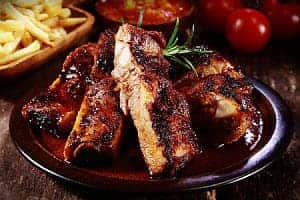 If you're in the mood for a bit more high-class barbecue, Swine Southern Table and Bar is your spot for creative spins on traditional barbecue and southern food. Their lunch, brunch, supper, and dessert menus are sure to cause watery mouths and enlarged eyes.
A few menu items include their BBQ Spiced Grilled Salmon, YardBird BLT with smoked pork belly, and their warm Banana Bread that is stuffed with cream cheese and granola crust. Now, how hungry are you?
BBQ That'll Knock Your Socks Off!
Now that you're nice and hungry after learning about all of the best BBQ near the Miami, FL area, it's time to indulge. Visit all of these tasty locations to quell that growling stomach of yours!