Getting Fit in South Florida


The best workouts are fun, challenging, and led by a trainer who's great at coaching you through every step. Whether you're looking to get back in shape or change up your usual workout, check out one of the best fitness spots near Miami, FL.
Body & Soul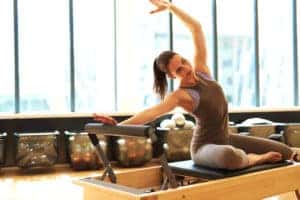 Looking for some variety in your workout? Then check out Body & Soul. This boutique club offers so many ways to get fit that you can change up your routine every time you walk in.
Whether you're just starting out or you're a seasoned veteran, their expert staff will take good care of you. There's personal training to help you get toned, drop some pounds, or help you bench more.
On top of that focused one-on-one coaching, you'll have a choice between lots of group classes with diverse options like Zumba, CrossFit, Pilates, boxing, and indoor cycling.
There are three large fitness studios, plus a free weights area. To help you recover after a tough workout, a juice bar attendant can have a post-workout meal and smoothie waiting for you. There's also a full onsite rehab and physical therapy center. They'll stretch you out and get you set for tomorrow's workout.
Follow Body & Soul on Facebook to read some motivational quotes and see the results customers have gotten from their classes.
Element Aqua
If you're looking for a workout that's both fun and challenging that provides unique benefits, hop into the pool at Element Aqua.
With a focus on fitness training in the water, they're offering total-body conditioning from workouts that put less stress on your joints. This lets you recover faster and feel rejuvenated after your class.
There's lots of exciting classes available like Aqua Boxing, Aqua Robics with weight training, and three different levels of Aqua Cycling. Experienced athletes can even strap on your shoes before you hop in and take the Aqua Athletics class.
To take your workout to the max, sign up for the Aqua Circuit training class that combines elements of all four into one session.
The beauty of working out in the water is the feeling of weightlessness. That allows them to tailor classes for expecting mothers too. The Aqua Belly program offers a stress-free workout throughout your pregnancy.
For updates on their classes and inspiration from satisfied Element Aqua veterans, follow them on Facebook.
JetSet Miami
For a Pilates session that's on another level, visit JetSet Miami. This studio takes the traditional Pilates workout and uses resistance-based body conditioning equipment to add cardio and weight training to your session.
This results in a more intense workout that's going to make your muscles more toned and powerful. Plus, with their intimate class sizes, you'll get one-on-one coaching to help you get perfect form and stay motivated.
On top of using resistance to transform your body, the staff nutritionist will be able to give you tips and a plan for achieving your goals through healthy meals that'll fuel you through your workout.
Follow JetSet Miami on Facebook to read about their success stories and get updates on their class schedule.
Get Up & Get Moving!
When you sign up for a class or coaching at one of the best fitness spots near Miami, FL, you'll be in for a workout that's aimed at pushing you to be your best. Check out these fitness studios today to try a fun and challenging new routine.