Best Happy Hours in Miami FL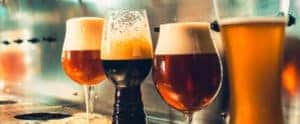 Regardless of whether you live in Miami or you're just visiting, you're going to want to have a good time. After all, it's Miami—that's what the city is all about. So, that's why we've created this guide to the best happy hours around town. Drink up, be safe, and don't forget to tell all your friends about our blog.
Area 31
Happy Hour: Monday through Thursday, 4:00 PM to 7:00 PM (Specialty Drinks and Bar Bites for $7 Each)
Area 31 is the essence of chic, located right in the heart of the city. With sweeping views of both Miami's Biscayne Bay and its namesake river, this bar and cocktail lounge occupies its spot on the 16th floor of the Kimpton EPIC Hotel with grace and poise. You can take your social life to new heights by exploring groundbreaking cocktails and dependable craft beers with your longtime friends and a few new faces.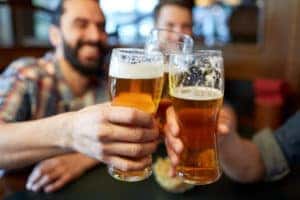 Or, if the crowd scene isn't quite for you, you can book your very own private party today. We urge you to check out the Area 31 Facebook page, where you'll find plenty of photographs and drink reviews.
Rusty Pelican
Happy Hour: Monday through Friday, 4:00 PM to 7:00 PM (50% Off, Plus Some Exclusive Drink Specials)
The Rusty Pelican is sparking a lot of buzz these days. A favorite of locals, celebrities, tourists, and more, this waterfront watering hole combines the best of hand-crafted cocktails, elegant ambience, stunning views, and incomparable service. And, if you're as hungry as you are thirsty, then you can rest assured that their dining room is open from 11 am to 11 pm on weekdays and 11 am to 12 am on weekends.
To learn more about the Rusty Pelican, log onto their Facebook site. Not only is this an opportunity to interact with their traditional media (photos, views, etc.), but you can even book a table right online.
SUGARCANE
Happy Hour: Monday through Friday, 4:00 PM to 7:00 PM and 11:00 PM to Close (Happy Hour Menu)
Last, but certainly not least, there's SUGARCANE. And, we must say…their happy hour is pretty famous. Eater magazine claims that their happy hour "has been as popular as the restaurant since its inception half a decade ago!" With a famous indoor-outdoor bar and a menu with a selection of Beet Mojitos, Strawberry Balsamic cocktails, pitchers of Wynwood La Rubia beer, and sushi rolls, how couldn't it be?
But don't take our word for it. Browse the SUGARCANE Facebook to see what they're all about. Or, even better, stop by in person and taste what they're all about…we bet that you'll stick around.
Check out the rest of our blog to discover other cool stuff in Miami FL!
You certainly don't want to spend all of your time drinking…luckily, you don't have to. On our blog, you'll find comprehensive guides to some of the hottest joints around Miami, from restaurants and coffee shops to stores and businesses and beyond. Find a link that interests you, click it, and read away!