How Often to Rotate Tires?

There are a lot of benefits to having your car regularly serviced. All the recommended maintenance keeps your vehicle safely operating at its peak performance on the roads of Doral, Miami, Hialeah, and Kendall. This also helps your vehicle last for many miles to come, whether you plan on keeping it for years or you want to eventually sell it.
One particular service you may be aware of is tire rotations. Doing this has a range of benefits, but how often should you rotate your tires? Our team here at Ocean Mazda is ready to help you answer that question.
When to Rotate Tires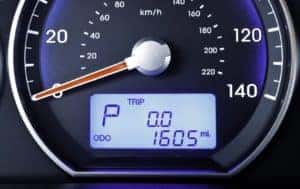 It is strongly advised to have your tires rotated at least once every 5,000 miles or six months. To see when you should schedule your next tire rotation, you can look inside your owner's manual. There, you will find recommendations of when you should have a variety of routine services performed, including tire rotations.
You will also want to inspect your tires to see what their condition is. Part of this inspection, which you can do quickly right in your driveway, includes seeing how much tread each tire has. If certain tires seem to be wearing at different rates, then it is time to bring your tires in to have them rotated.
Signs You Need a Tire Rotation
Beyond uneven wear, there are other indicators it is time to have your tires rotated. At higher speeds, you may start to feel a vibration that could be caused by unevenly worn tires.
You also might notice that your tire pressure warning light keeps coming on, and one tire continues to lose pressure quicker than others. This could mean it is time to schedule a tire rotation.
Importance of Rotating Tires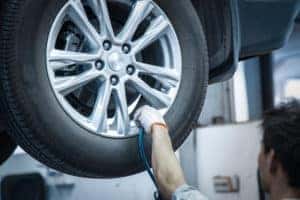 Why is it important to make sure you are rotating your tires often? Part of it is the safety factor. Tire rotation can prevent vibration caused by uneven wearing––which can lessen control while driving. This also will help keep your alignment correct and give you the traction you need for steady, stable driving.
Stopping the uneven wearing of your tires also helps them last longer. By getting your tires rotated regularly, you won't need to replace your tires as often. This then helps you save, since a replacement costs more than a rotation.
Having your tires rotated, as well as inflated and balanced, also makes sure you are getting the best possible fuel economy out of your vehicle.
Due for a Tire Rotation?
Now that you know the importance of a tire rotation and how often to have it done, you can stay on top of your car's maintenance and continue to enjoy smooth, stable, and efficient driving around Doral, Miami, Hialeah, and Kendall!
Here for all your tire service needs, you can contact us at Ocean Mazda and schedule a tire rotation with our service center right now.