Local Spotlight: Arcade Odyssey

When you stop by Arcade Odyssey, the wide-eyed kid in you will come to life. With everything from classic arcade games to the current popular games and even rare games, Arcade Odyssey is a fun time for everyone who stops by!
Whether you're trying to find a fun activity to do with the kids or looking to switch it up next night out with friends or for your office happy hour, make plans to head on over to Arcade Odyssey.
Old-School to New-Age Games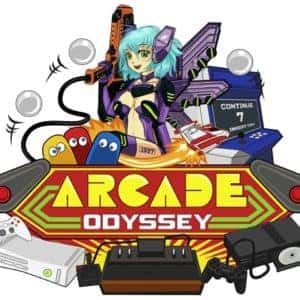 At Arcade Odyssey, you can come by and play all your favorite arcade games! Step back in time and enjoy the games you grew up playing. They have all the popular classics, like vintage pinball machines where you can try and rack up points to reach a new high score.
They also have a variety of games of all different types. You can play anything from a fighting-style game to music-themed games. They also have their PC and LAN Center, which lets you jump on a multiplayer computer game and play among friends or other gamers. They also host Esports tournaments that you can come check out or even compete in!
Host a Birthday Party at Arcade Odyssey
Your child can also host their next birthday party at Arcade Odyssey. They offer various party packages where the birthday kid and their friends will get an hour of the Arcade all to themselves!
Part of the birthday package includes 150 tokens per party quest, so everyone will have plenty of chances to make it to the next level on any games!
Their party packages also offer food, so the kids can enjoy pizza, chicken tenders, and garlic rolls in between games.
Fun for Adults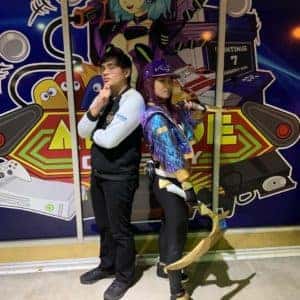 Of course, video games aren't just for kids! Arcade Odyssey understands this, which is why they make sure to have all your favorite games from your childhood. When you come by to play with your friends, you can also grab a round from their bar.
With a great selection of craft beer as well as various wines and different liquors, you can enjoy a drink while cheering on your friends as they look to hit a new high score. Instead of just going to any other bar and just sitting on a stool, plan to grab drinks at Arcade Odyssey where you and your friends will have more fun getting to play all the various video games they have.
You can even challenge your friends to one of their games and have the lowest score cover the next round!
Ready for the Ultimate Game Night?
Plan your next outing with your friends at Arcade Odyssey. No matter your age, you'll have fun fighting your way through each level and getting your name listed on the top scores!
You can also contact them to learn more about their birthday party options and book a date for your child's party.