Local Spotlight: Macondo Coffee Roasters

---
Who doesn't love a good cup of coffee? Whether you're needing something to jumpstart your day, a boost of energy while you're working, or just looking to indulge in a freshly brewed cup, being able to sit back and indulge in a cup of coffee is one of life's greatest pleasures. When you can pair it with a delectable meal or treat, it's even better! At Macondo Coffee Roasters, they offer a wide variety of different coffees, beverages, and meals that'll be sure to leave you and your taste buds happy!
---
​
About the Company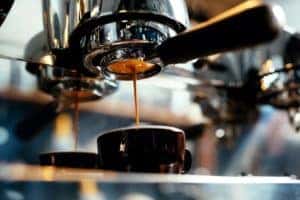 Macondo Coffee Roasters is a place steeped in heritage and tradition. Their mission is to supply the world with delicious Colombian coffee by working first-hand with farmers that cultivate less than 2,000 coffee plants. With a focus on attention to detail, the team makes sure that every bean has been hand-selected, blended, and brewed to perfection to maintain the coffees they serve, with rich Colombian heritage.
The coffee farmers that they support utilize sustainable and environmentally friendly techniques in order to harvest their coffee. Carefully overseeing the entire coffee production process, they're able to make sure their coffees are filled with enriched flavors and expert quality. Some of the varieties they provide are Caturra, Castillo, and Pajarito.
---
The Menu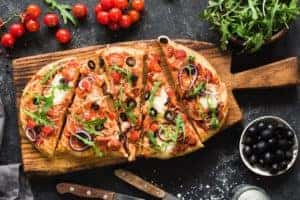 In addition to coffee, some of the other beverages they boast include teas, various juices, sodas, flavored waters, cappuccinos, lattes, espressos and americanos, and many cold brews and smoothies. Of course, you'll want something to go alongside your drink! Luckily, the cafe also includes breakfast as well as lunch and dinner options.
For breakfast, they have lighter options like croissants, avocado toast, acai bowls, and homemade oatmeal. For heftier options, they have menu items such as an egg and cheese sandwich that comes with your choice of baguette or croissant, their Iron Man meals that feature scrambled eggs, toast, bacon, and sausage, as well as omelets, vegan pancakes, and their delectable Fabio's Favorite, featuring scrambled eggs, potatoes, ham, turkey, or bacon, mozzarella cheese, and a flour tortilla. As an added bonus, you can customize many of their breakfast items for an additional charge by adding various meats, veggies, and fillings.
Luckily, whether it's past breakfast time or you're simply not in the mood, Macondo also has many lunch and dinner options that range from pizzas, empanadas, paninis and wraps, salads, and special lunches. Some interesting options include:
Pizza Butcher: This yummy pizza comes with tomato sauce, mozzarella, shaved ribeye, pepperoni, and bacon.
Sweet and Salty Panini: With this panini, you'll get the best of both worlds! Ingredients include turkey, arugula, mozzarella and asiago cheese, and a delicious, savory homemade blueberry sauce.
Various baked empanadas: Their selection includes favorties such as a traditional beef empanada, chicken fajita, Caprese, bacon, egg, and cheese, and much more!
Salmon Burger: For something a bit more unconventional, their salmon burger has tasty salmon tossed on artisan bread, tomatoes, red onions, spinach, sweet potatoes, and avocado.
Additionally, they offer cakes and pastries for you to indulge your sweet tooth!
---
Order Today!
Macondo Coffee Roasters offers an ample and plentiful menu that goes beyond their rich, expertly brewed coffee. Follow them on Facebook to learn more and get a look at their appetizing menu!
---