Celebrate this season with these Incredible Restaurants to Visit for Summer

Summer is all about being outside – hitting up the beach, working on your tan, and enjoying the gift of warmth. It's also about eating light, delicious dishes that will refuel and won't bog you down. Finding the perfect place to dine on summer evenings is now easy with our help.
Below, you will find our picks for some of the best restaurants to visit for summer. These eateries have just the meal you're looking for, allowing you to eat, drink, and be summery.
Bulla Gastrobar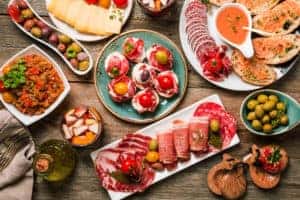 Bulla Gastrobar is all about sharing food with your loved ones. Inspired by the tapas scene in Spain, Bulla creates tasty bites that are perfect for summer dining. These small plates are amazing with a glass of Rioja wine and ready to offer you a fun eating experience.
Their dinner menu features cured meat tapas, like serrano ham, marinated cured port collar, and sausage cured with black pepper, garlic, and herbs. They also offer a fine array of cheeses and seasonal items. We love the chorizo-stuffed dates and alcachofas fritas – artichoke hearts with lemon and mint aioli. Yum.
Divieto Ristorante
Looking for a trendy spot to cool down after a day in the sun? Divieto Ristorante is just the place. Plus, with their selection of classic Italian food, wine, and 1920's-inspired craft cocktails, there's little chance to order something you don't like.
For summer, we think you'll love their traditional thin crust pizzas, tropical tuna tartar, and their bruschetta Siciliana. This comes with slices of toasted Italian bread topped with mozzarella cheese and tomatoes marinated in garlic, olive oil, and basil. The perfect dish for warm weather.
Pico Y Nazca Ceviche Gastrobar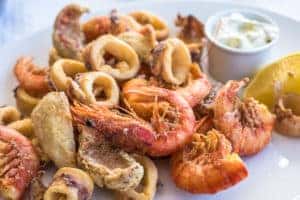 What is better than snacking on some cool, fresh fish? At Pico Y Nazca Ceviche Gastrobar, they take this famed Peruvian cuisine and put their own spin on it, leaving you wanting more as soon as your plate is clean.
On their menu, you will find small plates perfect for sharing and a wide range of different ceviches. A customer favorite is the traditional Mixto, where you'll find fish, shrimp, octopus, fried calamari, Leche de Tigre, rocoto, and sweet potato, all prepared to perfection. Make sure you add on their chicha Morda, a house-made specialty beverage with house-made syrup, lime juice, and chicha.
Enjoy Summer Even More with Fresh, Tasty Bites
With our selection of the top restaurants to visit for summer, you can revel in this season and take in some great food and drink with friends and family. Eat up and enjoy!