Local Spotlight: Exquisito Chocolates
Exquisite Sweets in Miami's Little Havana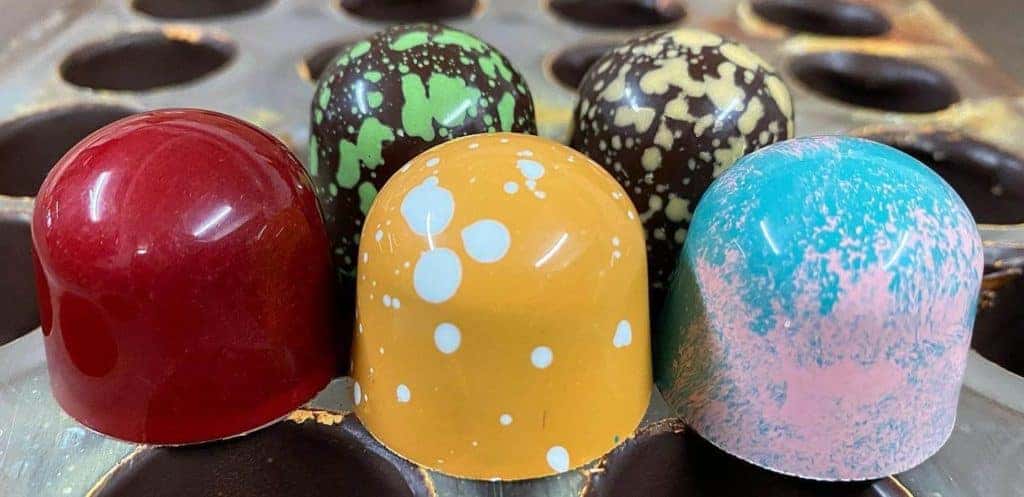 Picture it: A smooth chocolate treat with as much love and care put into its creation as you put into your significant other. Treat your sweetie to the perfect gift—a handcrafted treat or five from Exquisito Chocolates.
Exquisite chocolate treats—like truffles, bonbons, and bars—await at our new favorite chocolate confectionery in Miami's Little Havana!
An Exquisite Choco-Story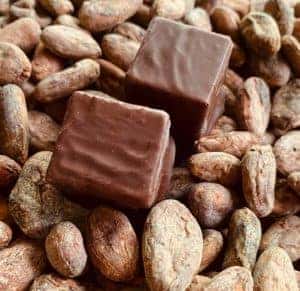 Mass-produced chocolate isn't something you'll find at this unique chocolate factory—artificial preservatives have no place on your palate. When you unwrap a decadent treat from Exquisito, know it has passed quite the inspection to receive the coveted spot nestled inside your honey's gift bag.
At Exquisito Chocolates, no corner is cut. You'll find chemical-free handmade goodies—crafted from the finest cacao beans—thanks to the innovative ideas of Exquisito's "Chocolate Empress", Carolina Quijano. The self-proclaimed chocoholic traveled to Paris for business, and with one taste of their life-altering chocolate, her chocolate empire was born—and perfected in NYC. Fueled by a dream and a southern leap, she opened her chocolate factory in Miami, FL, and all our chocolate dreams were made.
Using direct trade cacao beans sourced from origin farms throughout the Caribbean and Latin America, Exquisito creates bean-to-bar masterpieces that bring out the natural flavor of the beans. The result? Decadent, delicious treats of the highest quality.
Confection Collections
It's not too choco-late to be the hero this Valentine's Day. By now, we know you've placed your order—right? Or, make any day a special occasion with goodies like the Nama-ste Collection, an assortment of chocolates inspired by Japanese Nama truffles that settle like velvet on your tongue. This box of treats is made with fresh cream, and include:
Arhuacos, Colombia dark Nama (chocolate bites with a plain design)
Espresso, coffee-infused Nama (chocolate bites designed with a white sprinkle)
Matcha, Toasted Green Tea (chocolate bites designed with a green sprinkle)
Pumpkin Nama (chocolate bites drizzled with an orange line)
Craving something a little crunchier? Exquisito's Silver Collection of bonbons was handpicked by the Empress herself and head chocolatier, Lara. This assortment of house-made chocolates includes:
Cookie Butter: Taste shortbread caramel cookies with creamy centers & decorated with a blue line.
Holiday Spice Praline: These silver-decorated crunchy chocolate bites are made with warm winter spice & filled with caramelized almonds.
Ferrero Rocher: You won't find Exquisito's take on the classic candy—sans the store-bought filling—in just any old candy aisle. These chocolate bites are made with slow-roasted hazelnuts and decorated with silver and white dots.
Peanut Brittle: These crunchy chocolate bites are made with homemade brittle and decorated with a silver swirl.
These luscious treats only highlight the goodies found at Exquisito's chocolate factory. Whatever suits your palate—from bonbons and truffles to care packages for your sweetie—you can find the perfect confection to satisfy the cravings you're no doubt having by now.
Don't Truffle With Cheap Cacao-unterfeits
If you'd like to experience the decadent tastes and succulent scents of this unique chocolate factory for yourself, you can stop by for a tour this spring! However, if you're anything like us, you're not going to want to wait to place your order. Follow their Facebook page to keep up with the latest news or browse their selections online for the perfect gift, or simply treat yourself!