Why Buy Here?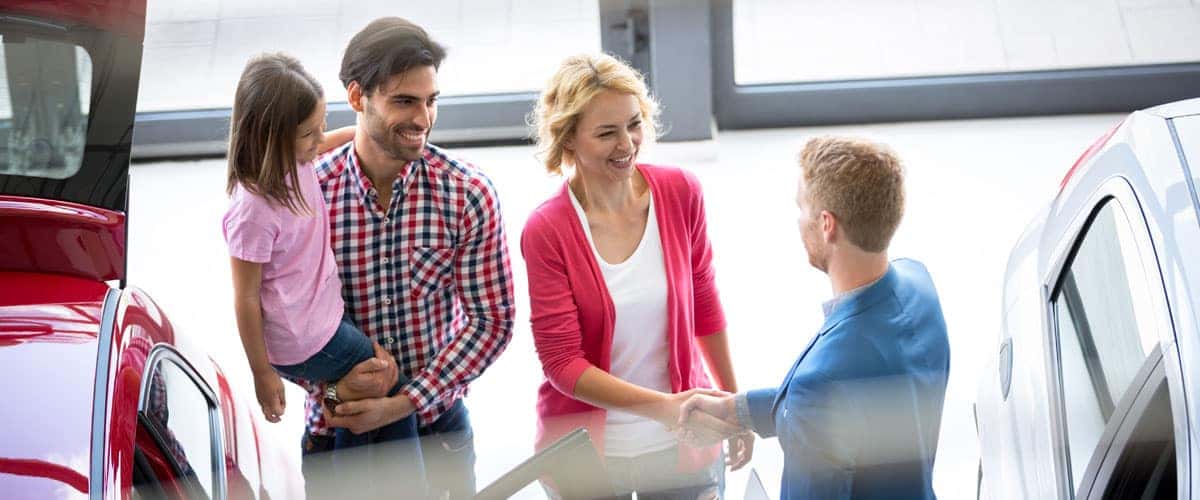 Here at Ocean Mazda, when you ask, "Why buy here?" it sounds more like "Why ride here?" That's because shopping at our dealership is like going on an adventure—a wild ride, if you will. You never know exactly what you're going to get, but you can be sure that it'll be amazing. That's the goal that we strive for.
We have a massive inventory of both new Mazda cars and various other used vehicles. We also have a professional finance department and a state-of-the-art service center, and it's all for you.
Regardless of whether you live in Miami, Kendall, Doral, Hialeah, or any of the surrounding Florida communities, Ocean Mazda is the place to shop. After all, we've got what you want: the top of the line.
Ride 24/7: We're available to chat – all day, every day.
If you need to speak with one of our helpful customer representatives, you can do so at any time of the day or night. We're available to chat 24 hours a day, 7 days a week. Just click on our site's sidebar now!
Sign & Ride: All it takes is a signature to ride off in a great new Mazda.
We have a team of financial wizards who will help you get the rate you deserve on the Mazda vehicle of your dreams. Once they draw up a financing plan, they'll present you with the dotted line.
Ride Safe: You'll enjoy a complimentary 150-point inspection with service.
Every time you bring your Mazda into our auto shop, we'll check it over with a free, comprehensive 150-point inspection. This type of thing is crucial for keeping you and your passengers safe on the road.
Ride Sure: We offer fully transparent pricing, so you'll have peace of mind.
At some car dealerships, it's all games and gimmicks when it comes to pricing. That's not the case at Ocean Mazda. Here, our sales agents will treat you with the respect you deserve. It starts with honesty.
Ride in Comfort: While you're waiting, you can relax in our fresh café area.
There's nothing worse than waiting in a long line while you're hot, sweaty, uncomfortable, and annoyed.  But, there's nothing better than kicking up your feet, lounging back, and taking a break. You deserve it.
Ride Like Family: We've been family-owned and -operated for over 25 years.
There's something about a family business that just exudes loyalty, integrity, and diligence. We embody all those qualities and more at Ocean Mazda. Best of all, we'd like to bring you into the family, too.
Reach Out to Ocean Mazda Today for More Info About Our Dealership.
Here at Ocean Mazda, shopping for the perfect automobile isn't an enigma; it's finally very easy.
If you'd like further information about why you should buy here, then you ought to contact us as soon as possible. You can either call us on the phone, chat with us on our website, or stop by our showroom.