How Often Do You Change Windshield Wipers?

You may not think about it too much, but your windshield wipers are probably among the most effective safety systems on your car. Apart from brakes, these plastic and rubber arms ensure that you have clear visibility no matter what. You may be asking yourself though, when should you replace them?
In order to help you keep up to date on regular maintenance, Ocean Mazda wants to show Doral, Miami, Hialeah, and Kendall drivers when to replace their windshield wipers. Read more to learn the signs of bad windshield wipers and when you should consider switching your wiper blades.
Signs of Bad Windshield Wipers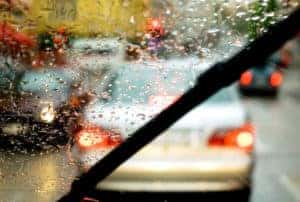 Windshield wipers go through a lot of abuse over the course of their lifetime. They're exposed to rain, extreme heat, extreme cold, and they may even have to deal with snow, sleet, and ice. It's for this reason that it's good to pay attention to when your wiper blades exhibit signs that they're going bad.
The clearest sign of bad windshield wipers is when they start to leave streaks along your windshield. This means that your wipers are making poor contact with the windshield, and in some cases, they may not be making any contact at all.
You may also find the rubber part of the wiper may physically deteriorate and fall off the blade itself. This can leave an uneven wipe cycle and ultimately leave the windshield wiper in an unusable condition.
When You Should Replace Your Windshield Wipers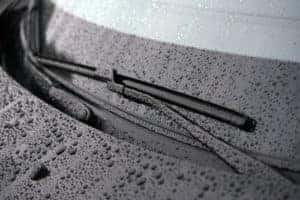 Your windshield wipers are an important part of any ride, making sure you have good visibility on the road, and as such, you want to make sure you're replacing them often. It's especially important to replace them when they start streaking, as in some states, state inspections look for functioning wiper blades.
Depending on where you live, it's good to replace your windshield wipers every six months to a year. If you want to make the most out of your windshield wipers though, it's good to visually inspect your wiper blades every now and then.
Factors That Wear Down Wiper Blades
While wiper blades are designed to weather the elements, they aren't indestructible; there are many factors that play into their wear and tear. Probably the factor that many people will think about is extreme cold. The freezing and thawing the rubber endures in the winter months can cause cracks in the rubber of your blades.
What many drivers may not consider though is the effect that extreme heat can have on your windshield wipers as well. If you're in a dusty, arid environment, your wiper blades can very easily dry out and become much less effective when they count.
Finally, in order to ensure that your wiper blades last as long as possible, it's best to use them only when you need them. If it's drizzling and you have wipers running at a high speed, the friction of the rubber against the windshield can damage the wipers themselves.
Replace Your Windshield Wipers at Our Service Center
When it starts to rain heavily, you want to have wipers that are prepared to keep your visibility clear. That's why we at Ocean Mazda are here to help Doral, Miami, Hialeah, and Kendall drivers make sure their windshield wipers are replaced often.
If you're interested in having your windshield wipers replaced through us, schedule a service appointment online or over the phone today!