Mazda Dashboard Light Guides

Congratulations! You've decided to access our library of Mazda dashboard light guides. By viewing the information provided in these directories, you're taking an important step in educating yourself more about your vehicle. Here, our customers of Doral, Miami, Hialeah, and Kendall can gather knowledge on how to care for your Mazda.
If you have any questions, call us today. 
Mazda CX-3 Dashboard Symbols
 Mazda CX-9 Dashboard Light Guide
 Mazda MX-5 Miata Dashboard Light Guide
Mazda3 Dashboard Light Guides
 Mazda6 Dashboard Light Guide
ABOUT DASHBOARD SYMBOL LIGHTS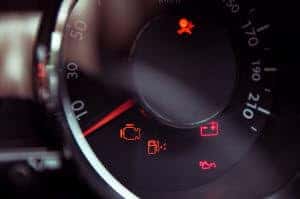 We all know the feeling of seeing a light pop up on your dashboard. Many times, you get anxious and nervous about what the alert could mean. While this may be concerning, dashboard lights are designed to warn you of issues that could risk the health of you and your vehicle. That's why it's important to know what each symbol indicates and how to handle it.
If you notice a light on your dashboard that stays illuminated while you're driving, this could be a sign of a problem. When the alert is red, it's possible that there's a malfunction with your car's engine or another vital component of your Mazda.
However, if the light is green or blue, this could simply mean that a certain tool is activated, such as your high beams. Regardless of the light's hue, you should still check a dashboard light guide to ensure that the issue doesn't need to be addressed by a mechanic.
HOW TO USE OUR DASHBOARD LIGHT GUIDES
When browsing these helpful guides, the first thing you'll need to do is choose the one that pertains to the model of your car. The next time you see an alert on your dashboard, you can quickly glance through your guide to find the symbol you're looking for.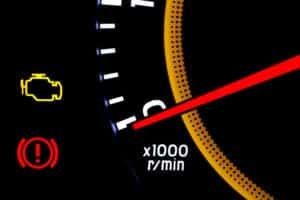 Within these handbooks, you'll find an image of each light paired with a description of what it indicates. On top of that, we provide instructions on what to do when you see this symbol and how to appropriately fix the problem. For the most part, any issue that's causing a light to flash on your dashboard should be handled by a professional mechanic. If you aren't seeing the symbol you're searching for, call your local service center for additional assistance.
QUESTIONS ABOUT OUR DASHBOARD LIGHT GUIDES?
At Ocean Mazda, we want all drivers of Doral, Miami, Hialeah, and Kendall to be equipped with thorough instructions on how to handle a dashboard light. If you ever have questions or are having difficulty finding the warning that you see on your dashboard, give us a call. Our service center associates will identify your concern, repair any issues with your vehicle, and have you back on the road in no time.
So, to learn more about how to decipher your dashboard, click through our helpful guides!